Third grade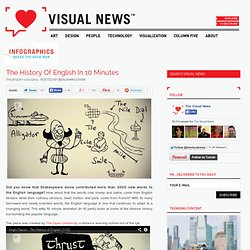 Did you know that Shakespeare alone contributed more than 2000 new words to the English language? How about that the words cow, sheep and swine, come from English farmers while their culinary versions, beef, mutton and pork, come from French? With its many borrowed and newly invented words, the English language is one that continues to adapt to a changing world. This witty 10 minute animation (in 10 parts) looks at some of the diverse history surrounding the popular language. The piece was created by The Open University, a distance learning school out of the UK.
Teacher's Top 100 Books for Children
The following list was compiled from an online survey in 2007. Parents and teachers will find it useful in selecting quality literature for children. Charlotte's Web by E.B. White Where the Wild Things Are by Maurice Sendak The Giving Tree by Shel Silverstein Green Eggs and Ham by Dr. Seuss Good Night Moon by Margaret Wise Brown I Love You Forever by Robert N.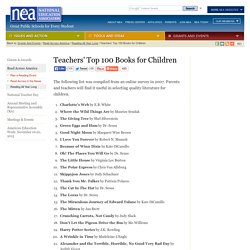 Lessons - d01: Squirkling Values
15 styles of Distorted Thinking Filtering: You take the negative details and magnify them while filtering out all positive aspects of a situation. Polarized Thinking: Things are black or white, good or bad.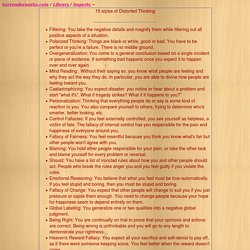 Mexico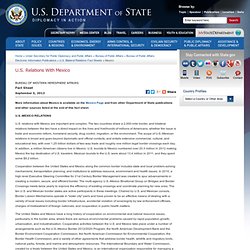 More information about Mexico is available on the Mexico Page and from other Department of State publications and other sources listed at the end of this fact sheet. U.S. relations with Mexico are important and complex. The two countries share a 2,000-mile border, and bilateral relations between the two have a direct impact on the lives and livelihoods of millions of Americans, whether the issue is trade and economic reform, homeland security, drug control, migration, or the environment. The scope of U.S.-Mexican relations is broad and goes beyond diplomatic and official contacts, and entails extensive commercial, cultural, and educational ties, with over 1.25 billion dollars of two-way trade and roughly one million legal border crossings each day.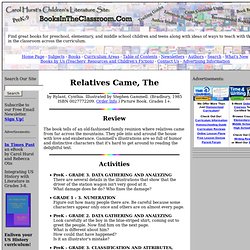 Relatives Came, The by Cynthia Rylant
by Rylant, Cynthia. Illustrated by Stephen Gammell. (Bradbury, 1985 ISBN 0027772209. Order Info.) Picture Book. Grades 1+.
Grade 3 Homepage
Are You a Yankee or a Rebel? - alphaDictionary * Southern Accent Test
Amanda Car Dear FutureMe, Our daughter Amanda, today March 30 2006 has told us, after asking what kind of car she wanted for her 16th birthday that "I DO... sent 8 years into the future, to Today A LETTER FROM THE PAST Dear FutureMe, Hey, how are you? I wonder if you're married and have kids, or married at least.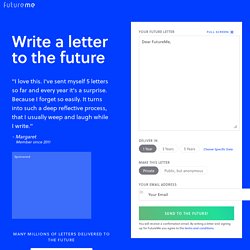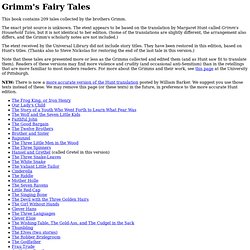 This book contains 209 tales collected by the brothers Grimm. The exact print source is unknown. The etext appears to be based on the translation by Margaret Hunt called Grimm's Household Tales, but it is not identical to her edition.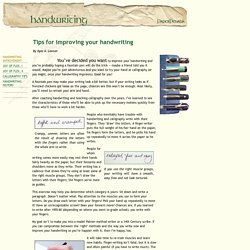 You've decided you want to improve your handwriting and you're probably hoping a fountain pen will do the trick -- maybe a friend told you it would. Maybe you're just adventurous and you want to try your hand at calligraphy (or you might, once your handwriting improves). Good for you!
visualguidetoinflation.jpg (JPEG Image, 500x7474 pixels)
Visuwords™ online graphical dictionary — Look up words to find their meanings and associations with other words and concepts. Produce diagrams reminiscent of a neural net. Learn how words associate. Enter words into the search box to look them up or double-click a node to expand the tree. Click and drag the background to pan around and use the mouse wheel to zoom. Hover over nodes to see the definition and click and drag individual nodes to move them around to help clarify connections.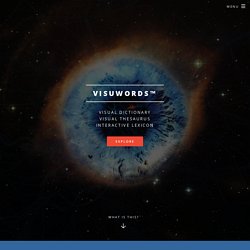 Web Design - The Old Way and The New Way
My approach to web design (like the Pro Web Design Alliance I've just founded) is based on the principle that the vast majority of websites don't achieve a fraction of their potential success Success is governed by just two main factors: Traffic and Conversion: How many of the right people can you attract to your site? … and …How many of those people can you persuade to take the action you want them to take? The Bad Old Way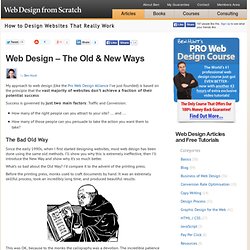 Harcourt School Publishers - The Learning Site