Music
Eb contrabass saxophone to low A - Benedikt Eppelsheim Wind Instruments, Munich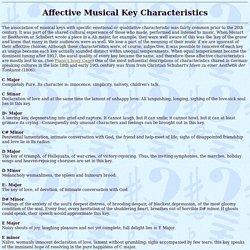 from Christian Schubart's Ideen zu einer Aesthetik der Tonkunst (1806) C Major Completely Pure. Its character is: innocence, simplicity, navety, children's talk. C Minor Declaration of love and at the same time the lament of unhappy love. All languishing, longing, sighing of the love-sick soul lies in this key.
agreed. its not that i believe it. i just found it entertaining that they were coming up with that stuff in 1806! by gr_store_feet May 17
Other than entertainment, like astrology, phrenology, etc.,j this kind of arbitrariness has no value at all and it is sad that people actually believe it. by lynzzr May 17
abstract music maps Rock (music) infographics band - Wallpaper (#1039574
Ukulele Beatles Fun!
C Major Scale (no sharps or flats) C D E F G A B C G Major Scale (1 sharp) G A B C D E F# G D Major Scale (2 sharps) D E F# G A B C# D A Major Scale (3 sharps) A B C# D E F# G# A E Major Scale (4 sharps) E F# G# A B C# D# E B Major Scale (5 sharps) B C# D# E F# G# A# B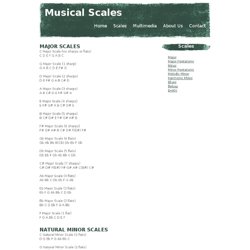 Playing Chords: A Guide for Bassists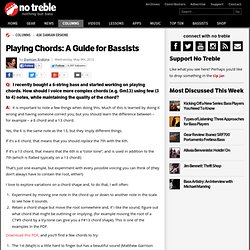 Q: I recently bought a 6-string bass and started working on playing chords. How should I voice more complex chords (e.g. Gm13) using few (3 to 4) notes, while maintaining the quality of the chord? A: It is important to note a few things when doing this.
General Tips Published on October 19th, 2011 | by Caesar (Kuwait Music) Open chord shapes are a great way to make your guitar sound harmonious and "full".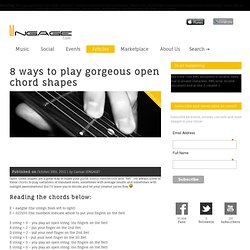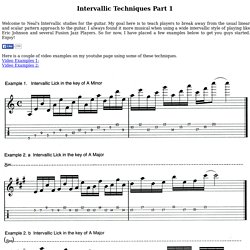 Welcome to Neal's Intervallic studies for the guitar. My goal here is to teach players to break away from the usual linear and scalar pattern approach to the guitar. I always found it more musical when using a wide intervallic style of playing like Eric Johnson and several Fusion Jazz Players. So for now, I have placed a few examples below to get you guys started. Enjoy! Here is a couple of video examples on my youtube page using some of these techniques.
No road trip is complete without a playlist of songs that capture the spirit of traveling on the open road. So we've compiled a list of the 50 best road trip songs . In order to make this be-all end-all totally definitive list that all other lists look up to, the songs had to meet the following criteria: a.) encompass the excitement and freedom of road tripping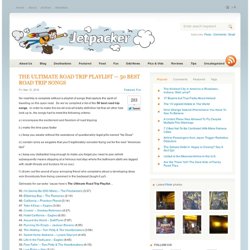 Mixtape Of The Month Yelawolf has Returned from the Wilderness of Suck, and his 'Trunk Muzik Returns' is our Mixtape of the Month Yelawolf is done with having Eminem tell him what to do, and it is glorious. Daniel Cronin Takes the Most Amazing Photos of Juggalos You've Ever Seen An interview with photographer Daniel Cronin, who has been lugging a huge large-format camera to the Gathering Of The Juggalos since 2010, snapping the most strikingly intimate portraits of Juggalos a… Instagram Report Here's a Picture of Justin Bieber and His New Pet Monkey For the record, the monkey looks terrified. Friday Thinks... With Luke Winkie A Short Story in which Paul Simon Eats Art Garfunkel Alive The REAL STORY of how "The Sound of Silence" was written.