Sicence News/Sites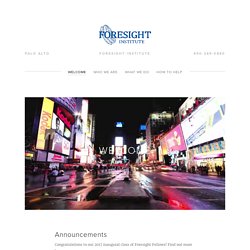 17th Foresight Conference: "The Integration Conference" February 7-9, 2014 Crowne Plaza Cabana Hotel, Palo Alto Silicon Valley, California, USA The Integration Conference will bring together over 20 speakers to present their research and vision within the realm of groundbreaking atomic- and molecular-scale science and engineering with application across a wide range of advanced technologies, including materials, electronics, energy conversion, biotechnology and more.
History, Philosophy and Didactics of Science and Technology |
Long-Baseline Neutrino Experiment The proposed Long-Baseline Neutrino Experiment will explore the transformations of the world's highest-intensity neutrino beam to find out what role neutrinos played in the evolution of the universe. Illinois Accelerator Research Center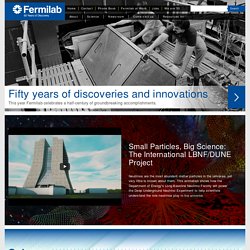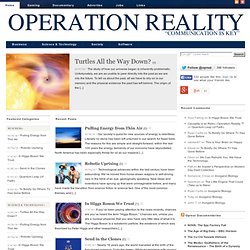 Operation Reality ™ | Communication is Key
Recent Posts Pulling Energy from Thin Air Our society's quest for new sources of energy is relentless. Literally no stone has been left unturned in our search for fossil fuels.
How Many Dimensions Does the Universe Really Have? An engineer, a mathematician and a physicist walk into a universe. How many dimensions do they find?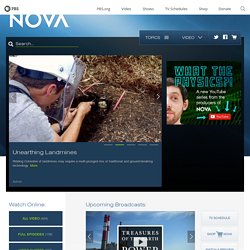 Megafloods: What They Leave Behind South-central Idaho and the surface of Mars have an interesting geological feature in common: amphitheater-headed canyons. Researchers offer a plausible account that all these canyons were created by enormous floods. ... > full story Image Perception in the Blink of an Eye Imagine seeing a dozen pictures flash by in a fraction of a second. You might think it would be impossible to identify any images you see for such a short time.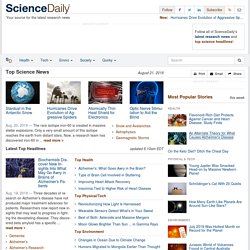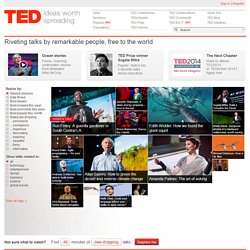 Melinda Gates and Bill Gates Why giving away our wealth has been the most satisfying thing we've done In 1993, Bill and Melinda Gates—then engaged—took a walk on a beach in Zanzibar, and made a bold decision on how they would make sure that their wealth from Microsoft went back into society. In a conversation with Chris Anderson, the couple talks about their work at the Bill & Melinda Gates Foundation, as well as about their marriage, their children, their failures and the satisfaction of giving most of their wealth away.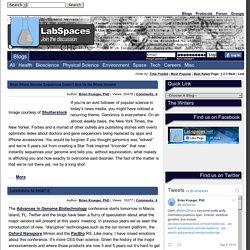 LabSpaces.net - Science news, blogs, forum, protocols and social networking for science afficionados
The weekend before Christmas, I was sucked into a giant, enticing vortex of craving and desire, stuck for hours with the inability to leave—my only limitation being my wallet. In other words, I went to Target. And—again, in other words—I was like a bull in a China shop. Back in 2009, Target introduced new gigantic, plastic, Playskool-esque shopping carts. Maneuvering the aisles is like passing a car on a one-lane country road in a Hummer.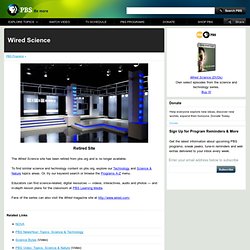 Retired Site The Wired Science site has been retired from pbs.org and is no longer available. To find similar science and technology content on pbs.org, explore our Technology and Science & Nature topics areas. Or, try our keyword search or browse the Programs A-Z menu. Educators can find science-related, digital resources — videos, interactives, audio and photos — and in-depth lesson plans for the classroom at PBS Learning Media.
HULIQ: First in Current News
Scientific Discovery
Science Alert: Research News, Features, Opinions & Jobs from Australia & NZ