Success Learn more about the science of success with Heidi Grant Halvorson's HBR Single , based on this blog post. Why have you been so successful in reaching some of your goals, but not others? If you aren't sure, you are far from alone in your confusion. It turns out that even brilliant, highly accomplished people are pretty lousy when it comes to understanding why they succeed or fail. The intuitive answer — that you are born predisposed to certain talents and lacking in others — is really just one small piece of the puzzle. In fact, decades of research on achievement suggests that successful people reach their goals not simply because of who they are, but more often because of what they do .
Rating: 8.2/ 10 (180 votes cast) We have all read about people who are successful briefly. They win a gold medal, make a fortune, or star in one great movie and then disappear.…These examples do not inspire me!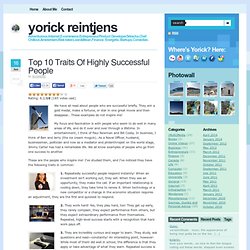 "People that are hungry are willing to do things today the others won't do, in order to have things tomorrow others won't have.." That is one of my fav quotes. Hunger – the secret weapon of every UNDERDOG who despite numerous obstacles at the end prevails.
Ariel's Tasks
post written by: Marc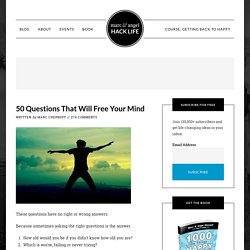 Arthur Schopenhauer (1788-1860), was a brilliant German philosopher. These 38 Stratagems are excerpts from "The Art of Controversy", first translated into English and published in 1896. Carry your opponent's proposition beyond its natural limits; exaggerate it. The more general your opponent's statement becomes, the more objections you can find against it. The more restricted and narrow his or her propositions remain, the easier they are to defend by him or her. Use different meanings of your opponent's words to refute his or her argument.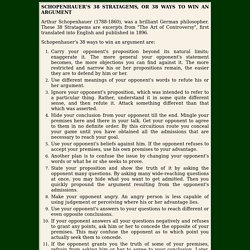 post written by: Marc Email It's fairly easy to find a well written book or online article.