A découvrir
Vexel and Vector Art - Photoshop Tutorials and Gallery - Vexels.net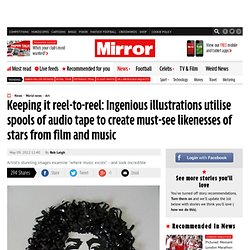 Ghost in the machine: Incredible images use cassette tape to create must-see likenesses of stars from film and music
Artist's stunning images examine "where music exists" - and look incredible Iris5 An artist that was inspired by the sight of audio cassettes laying on top of a canvas has produced stunning images of musicians and film stars by using spools of the format's tape. Erika Simmons' ingenious series of works titled 'Ghost in the Machine' is more than a collection of pretty pictures, though. The self-taught artist says that the illustrations examine thoughts around the development of 'thinking' computer systems.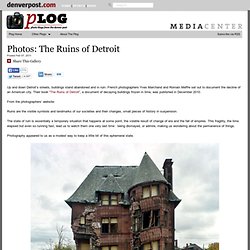 Posted Feb 07, 2011 Share This Gallery inShare849 Up and down Detroit's streets, buildings stand abandoned and in ruin. French photographers Yves Marchand and Romain Meffre set out to document the decline of an American city.
Pedro Campos et sa peinture à l'huile hyperréaliste
Architecture - Inthralld
Normandy, France, is known for the coastal vibes and beautiful greenery. This particular space almost detracts from the beauty of the surrounding nature with its dark and boxy appeal. Architects Beckmann N'Thépé created the home as a vacation spot for a family that functions just like a regular dwelling.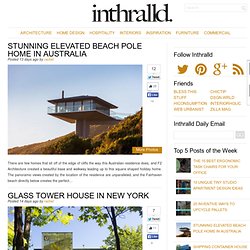 Along with some magnificent dreams, Jacek Yerka finds inspiration for his masterful paintings from his childhood memories: the places, remembered feelings and smells of 1950′s Poland. He studied fine art and graphic design before becoming a full time artist in 1980… and we're glad he did. His paintings will take you through incredible worlds of imagination, bending reality in captivating and clever ways fit to inspire a novel or film. See many more examples of his find paintings at yerkaland.com. See Also ENDEARING MONSTER DRAWINGS POP FROM THE SCREEN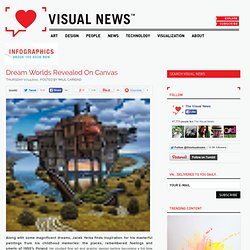 Espace Marignan :: Découvrez nos événements