Alpottsy
Amanda
The Technique Zone: Acrylic Paint Transfer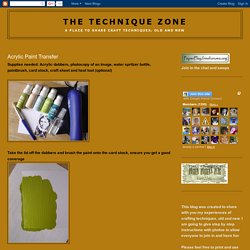 Supplies needed: Acrylic dabbers, photocopy of an image, water spritzer bottle, paintbrush, card stock, craft sheet and heat tool (optional) Take the lid off the dabbers and brush the paint onto the card stock, ensure you get a good coverage
By Jessie Price, Deputy Food Editor for EatingWell Magazine and Cassidy Tawse-Garcia One telling sign that a career in food was a good fit for me was that I've always loved grocery shopping.
Top 15 Healthy, Trendy Foods for 2012 | Jumpstart 2012
BubbleCrumb
What's For Dinner | Food on Shine
Make our easy and delicious fudge wreath this season!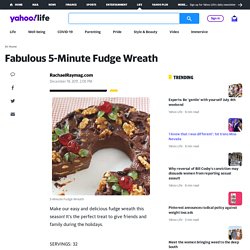 Fabulous 5-Minute Fudge Wreath | Tis The Season
Cooking With a Crock Pot - Crock Pot Ingredients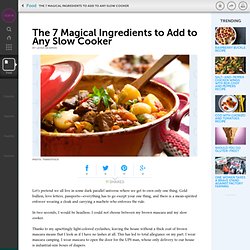 Let's pretend we all live in some dark parallel universe where we get to own only one thing. Gold bullion, love letters, passports—everything has to go except your one thing, and there is a mean-spirited enforcer wearing a cloak and carrying a machete who enforces the rule.
Continue
Landee See, Landee Do: Festival of Trees: Glitter Cardstock Trees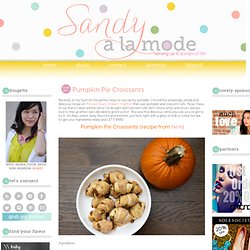 Pumpkin Pie Croissants | Sandy a la Mode
Recently, in my hunt for the perfect ways to use up my pumpkin, I found this amazingly simple and delicious recipe on Pressed Down, Shaken Together that uses pumpkin and crescent rolls.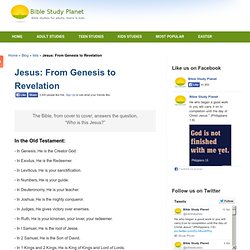 Jesus: From Genesis to Revelation | Bible Study Planet
The Bible, from cover to cover, answers the question, "Who is this Jesus?" In the Old Testament:
Pumpkin Vegetarian Chili Recipe
Photo: ThinkStock Invite the neighbors over for a pot of spicy vegetarian chili.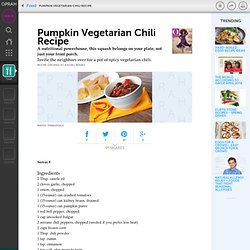 16 Foods That Should Be Banned from Wedding Menus: In The Kitchen : bonappetit.com##slide=8
6 Common Mistakes You're Making with Roast Chicken | Shine Food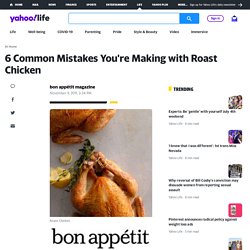 Roast Chicken. To many cooks, roasting a whole chicken is scary.
Cookies in Chinese Food Boxes - Oprah.com#slideshow
http://g-ecx.images-amazon.com/images/G/01/PenguinEMS2010/MadMenspread-1._V198723042_.jpg
Decorative Thanksgiving Candle Craft and Shop #GlueNGlitter — Life With Sharon | Texas Mom Blogger / Vlogger
#f5692a79e1aec2
#f5692a79e1aec2
Potato Gnocchi with Gorgonzola Cream Sauce
Look at this cute purse.
Name That Material | Pioneer Woman Home & Garden | Ree Drummond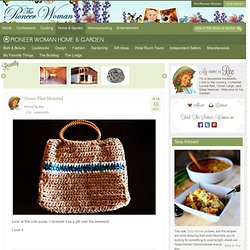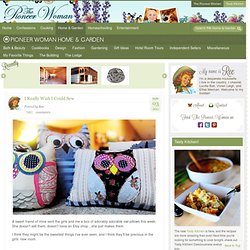 A sweet friend of mine sent the girls and me a box of adorably adorable owl pillows this week. She doesn't sell them, doesn't have an Etsy shop…she just makes them.
I Really Wish I Could Sew | Pioneer Woman Home & Garden | Ree Drummond
Pumpkin Mousse with Crunchy Gingersnaps and Maple Creme Fraiche
Candy Cane Blossoms
Too darn cute.
How to Write a Novel Using the Snowflake Method
Pulled Leftover Turkey Sandwich with Rainbow Slaw
If you're anything like we are one of the highlights of the Holiday season (or really anytime of the year) is serving a gorgeous whole roasted turkey.
81.2K Flares Facebook 182 Google+ 2 Pin It Share 5.6K StumbleUpon 75.4K Twitter 6 81.2K Flares ×
8 Crafts Using Baby Food Jars
Diane Morgan's Easy Homemade Treats to Give for Christmas
Photo: Victor Schrager If the idea of producing a batch of homemade gifts sounds intimidating, consider this: We have a plan for crossing your entire shopping list off at once.
papier-mache easter eggs
Sweet and sour drinks
Healthy Eating Plate
EGO Tea Company
Chocolate bars by Chocomize – Create your own personalized chocolate from over 100 ingredients
Tea, Tea Gifts & Teaware | Stash Tea Company Official Site
Wine Types Chart
watercolored vases | A Subtle Revelry
guest blogger - Sasha from The Guilded Bee:
353486_460s_v2.jpg (funny,sites,humor,internet,web) picture on VisualizeUs
Nutella Mug Cake
Sponsored: Cook with Chef Boyardee®
Capn Wacky's Lists
Questions I Have For People Who Have Their Life Figured Out
Books: Get Healthy - Culture
Throw a Holiday Party
Homemade Treats That Make Great Gifts
Thanksgiving Side Dish Recipes from Celebrity Chefs
How to Make the Healthiest Choices at Thanksgiving
The Top 20 Things Oprah Knows for Sure
11 creepy cocktails to help you celebrate Halloween
Top 10 classics – vote for the most beautiful book | Folio Society - Beautiful Books
German Advertising
How to turn water into marbles
Do Not Stand At My Grave And Weep
Mind = Blown
Sarah Kay: If I should have a daughter ...
Lead Paint Comics - Vitamin L
If You Love, Love Openly
Writing Tips from C. S. Lewis - Till He Comes
Creative Writing For Dummies Cheat Sheet
Thirty Question Character Survey | National Novel Writing Month
136 Creepy Wikipedia Articles
The 10 Types of Writers' Block (and How to Overcome Them)
29 ways to stay creative by Huub Koch (therealhuubkoch
All sizes | If-I-Could-Write-Words
The Phobia List
Unexplained Mysteries of Feral Children
http://www.saibabaofindia.com/may2008/3Buddha_Poornima2008.jpg
Spirit Vaults : Meditation - Essay
Ethical Halloween Candy That Doesn't Suck - Food
Child Slaves Made Your Halloween Candy. Stop Buying It. - Food
VizThink | All you need to know about Visual Thinking
Protect Your Heart: An Age-By-Age Guide - iVillage#389305
Fat Sick and Nearly Dead | a Joe Cross Film
Heart-Healthy 1,800-calorie Diet Plan