Musique
Music News and Reviews, Concert Tickets, Videos, Pictures and Free MP3s - NME.COM. Gigs in Paris | Your Parisian live music guide. SoundCloud Downloader. John Peel's Record Collection | The Space. The Space will be a place where anyone can engage with the world's best digital art as it is created.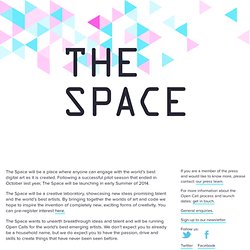 Following a successful pilot season that ended in October last year, The Space will be launching in early Summer of 2014. The Space will be a creative laboratory, showcasing new ideas promising talent and the world's best artists. By bringing together the worlds of art and code we hope to inspire the invention of completely new, exciting forms of creativity. You can pre-register interest here. The Space wants to unearth breakthrough ideas and talent and will be running Open Calls for the world's best emerging artists. Lucky Number. Aphex Twin. CITIZENS! Here is our new video for Caroline.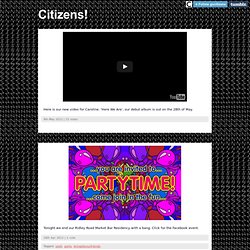 'Here We Are', our debut album is out on the 28th of May. Tonight we end our Ridley Road Market Bar Residency with a bang. Click for the Facebook event. The Yers - Le Magazine Homme à destination de la génération Y. MixPod - Music Playlist, Listen to Free Music Online, Free Music Streaming, Free Music Player. - Le Beau Bizarre - La 3e heure! Played:457 Creep feat.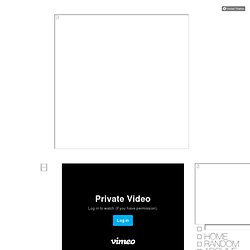 Planningtorock: Introduction - Stream Le 13 août prochain, le duo de productrices Creep sortira (enfin) son premier LP Echoes. Bande Annonce - BENDA BILILI! Le Transistor | Sessions acoustiques, entretiens, concerts, photos, videos, dossiers, captations, tribunes libres, live report... Toute l'actualité musicale avec une touche de société vue par plusieurs chroniqueurs... [PIAS] France.
Prog salles. Blogs. BETC Music. Mylifeinsound. Soirée de poche. La Blogothèque. Chronique Musicale | Nos recommandations musicales, pour ceux qui n'ont pas le temps de chercher. WATM Magazine. Accueil - Because Music. Home | Pitchfork. WATM Magazine. Music News and Reviews, Concert Tickets, Videos, Pictures and Free MP3s - NME.COM. Accueil - My Elevator Is Hype. Www.tsugi.fr - Accueil. SUPER! | L'actu culturelle en continu. Music Videos | Genero.tv.
---