1.A.3 Potentiel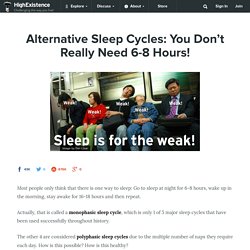 Most people only think that there is one way to sleep: Go to sleep at night for 6-8 hours, wake up in the morning, stay awake for 16-18 hours and then repeat. Actually, that is called a monophasic sleep cycle , which is only 1 of 5 major sleep cycles that have been used successfully throughout history. The other 4 are considered polyphasic sleep cycles due to the multiple number of naps they require each day.
N O N : vous avez du mal à articuler fermement ce petit mot, et vous retrouvez souvent piégé(e) ? Un peu de courage, faites connaître clairement aux autres votre refus d'obtempérer. Cela s'apprend !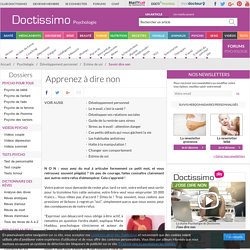 Apprenez à dire non
Développement personnel - le meilleur des blogs.pdf (Objet application/pdf)
Le serveur a compris la requête, mais refuse de la satisfaire. Une démarche d'authentification n'y fera rien et cette requête ne doit pas être renouvelée. Si la méthode invoquée est différente de HEAD et le serveur souhaite rendre public la raison pour laquelle il refuse le traitement, il le fera dans l'entité liée à cette réponse.
A Vos Marques !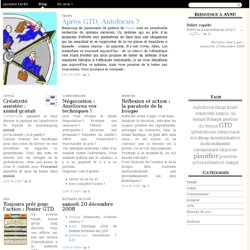 How2 : Le Blog de la Productivité Personnelle
Développement personnel et efficacité
Alexandre Delivré
Design your life, un blog de Sami Ben Hassine » Design Your Life