Webcomics
Hi all! This is the end of this story arc. I encourage you to go back and Read It Again now that it's not updating at a slow pace.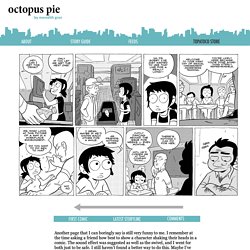 DAR: A Super Girly Top Secret Comic Diary » Archive » Things I Like
Happy 2014, everyone!I'm starting off the year with another Colouring Contest! Just like last time, you can download the page, colour it, and post it on the Abominable Facebook Page. I'll pick the winner randomly from the entries and then replace the strip in the archives with the winning version, to be forever a part of the Charles Christopher timeline.The winner will also receive the Book Two Hardcover, personalized with a sketch of whatever animal you'd like.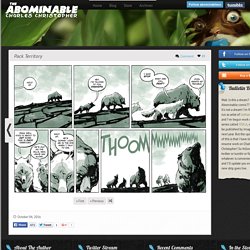 And as my arm is finally unwrapped from its cast, so shall I wrap up this broken arm storyline :) Thanks everyone for your patience and support, but thanks especially to all the rad people who stepped up so you didn't have to go a single week without a funny picture to look at! I hope you've already taken the time to thank them by checking out their respectivelly excellent comics and also Jonathon's new KICKSTARTER campaign to print A Mad Tea Party (linked above). I also want to take the time to once again thank Kory Bing who stepped in to ink my left-handed lines in comics #635, #637, #639, and #642. She did a fantastic job and I can highly recommend her services to anyone who is looking for an inker.
Workout Side Effect | Left-Handed Toons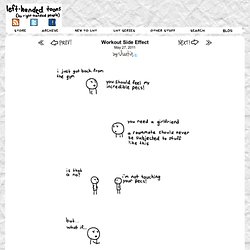 man: i just got back from the gym. you should feel my incredible pecks! friend: you need a girlfriend. a roommate should never be subjected to stuff like this man: is that a no? friend: i'm not touching your pecks! man: but... what if... friend: for the tenth time... friend: i will not pretend that they are muscular woman boobs! man: aww man: one day, i'll get you to touch my wonderful muscles friend: alright, it's official. working out has damaged your brainthat is what muscles can do to people. if you haven't seen it yet, you should check out my other webcomic, Invisible Bread! have a good weekend, everyone!