Design blogs
Art Army Royalty © Mike Leavitt | Low-res gif © Jeremyriad You've seen his sketches, now marvel at the masterwork of Mike Leavitt, the artist's artist. Tomorrow, Saturday, September 10th, his Art Amy Royalty will be on view at Jonathan LeVine Gallery in New York. The show includes never-before-seen action figure versions of art stars Matthew Barney, Christo, Chuck Close, Lucian Freud, Gilbert & George, Damien Hirst, David Hockney, Jasper Johns, Ellsworth Kelly, Jeff Koons, Barbara Kruger, Yayoi Kusama, Takashi Murakami, Yoshitomo Nara, Claes Oldenburg, Gerhard Richter, Ed Ruscha, Tom Sachs, Julian Schnabel, Richard Serra, Cindy Sherman, Frank Stella, James Turrell, Cy Twombly, Kara Walker and Ai Weiwei. Mike Leavitt and Jeff Koons' body I love his interpretations of Christo, Hockney, Koons, Kruger, Kusama, Nara, Twombly and Walker especially, but it's the creepiness of Claes Oldenburg that really sticks with me.
Art Stars as Action Figures | | Jeremyriad | Jeremyriad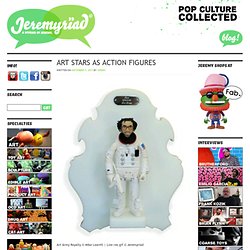 Studio Constantine | Boutique communication design studio
Original paper crafts templates by Assembli
Paper artist Assembli from Breda, Netherlands has an original portfolio where he also offers PDF templates to download.
We've had such a fantastic response to our limited edition Halloween treacle pack on Twitter following the coverage from Design Week and The Dieline , so we thought some of you might like to know a bit more about the project and how it came about. Our limited editions work with Tate and Lyle first started when we suggested a celebration pack for their Royal Icing sugar – To Have and To Hold – which was launched around the time of the royal wedding in 2011. Then earlier this year we loved working on the ' Happy and Glorious' Diamond Jubilee Lyle's Golden Syrup pack, so naturally we were excited to be invited to work on a special Halloween design.
Design Bridge blog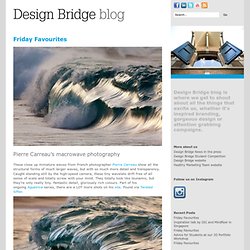 Top Design Magazine - Web Design and Digital Content
WANKEN - The Art & Design blog of Shelby White
siteInspire - Web Design Inspiration
visuelle.co.uk
SeptemberIndustry - The best in international graphic design and everything in between every week.
Design Inspiration / Bench.li
Design Inspiration and Resources - DzineBlog.com
but does it float
AisleOne - Graphic Design, Typography and Grid Systems
Graphic Exchange - The blog of Mr Cup - graphic design, print, identity, products and more...
Why do I ask for support ? When I started graphic-exchange in 2006, my goal was to "classify" my inspiration and share it with others. With 2 millions visists in 2013 (THANKS !), this blog became a big part of my life and change my way to do my work.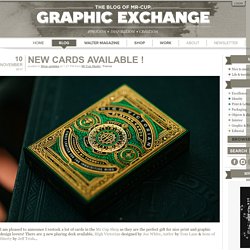 a selection of graphic projects
Design Museum Shop: Home
Yellowtrace | Interior Design, Architecture, Art, Photography, Lifestyle & Design Culture Blog.
The Strange Attractor
The Cool Hunter - Welcome
Designspiration — Design Inspiration
Dezeen - architecture and design magazine
CONTEMPORIST
but does it float
Aqua-Velvet / Art. Design. Illustration. Typography.
Design Work Life » cataloging inspiration daily
JJJJound
Student Awards
In the creative industries people solve problems everyday, communications problems for businesses, brands and products. So we know how powerful creative ideas can be. They persuade, motivate and mobilise people. At their most potent they have the power to change the way people think and behave.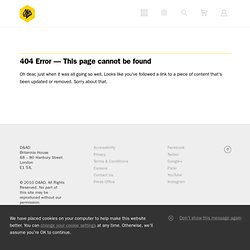 About
SeptemberIndustry - The best in international graphic design and everything in between every week.
FINCH & ADA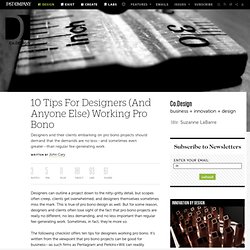 Designers can outline a project down to the nitty-gritty detail, but scopes often creep, clients get overwhelmed, and designers themselves sometimes miss the mark. This is true of pro bono design as well. But for some reason, designers and clients often lose sight of the fact that pro bono projects are really no different, no less demanding, and no less important than regular fee-generating work. Sometimes, in fact, they're more so.
10 Tips For Designers (And Anyone Else) Working Pro Bono
The Designer's Guide To Presentations | The Designer's Survival Guide - Edited & Curated by Richard Baird
When you're pulling together the first round of concepts for your client, try to avoid fillers, it can be a real heartache when a client chooses an idea you've used to bulk up your presentation. If you deliver two concepts rather than the promised three (and a client is really hung up on it), offer to spend additional time on development. I often find that a client impressed by one particular design will often be far less concerned by the absence of further options. Just be passionate and confident about the ideas you have, if it isn't good enough don't use it! Your client is not a designer.
SeptemberIndustry - The best in international graphic design and everything in between every week.
a note on design
http://butdoesitfloat.com
http://www.thisiscollate.com
203gow's Photostream
Brian Dettmer's photosets on Flickr
Designspiration — Design Inspiration
visuelle.co.uk
| We Design & Conquer | We Recommend
JVSTIN BARTLETT | NEWS
robryan
Environmental Graffiti
— Those "heavy metal" bands that debuted during that first palmy MTV generation sound like nontoxic pop compared to today's vast offerings of subaltern metal genres, where intricate is the new heavy, and glacially slow is far more radical than hyperfast. Metal has evolved in such diverse directions—drawing from and crossing over with punk, math rock, noise, and avant-garde musical threads—that perhaps the real surprise is how audiences who never thought of themselves as metalheads are now exploring bands with names like Baroness, Gojira, Isis, and SUNN O))).
The Exile of Satan from Heavy Metal Design