Perspectives...
perspectives - curators...
PULSE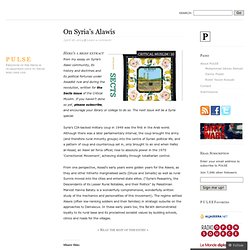 An edited version of this review was published at the Guardian. I like the Guardian's books section and its G2 section, not least because they sometimes pay me to write. I also like some of their brave correspondents, such as Martin Chulov. What I don't like at all is the idiotic, orientalist, conspiratorial, fact-free, and sometimes racist narrative against the revolutions in Syria and Libya which is so common in the Guardian's comment sections.
Lena Lavinas: 21st Century Welfare Latin America as laboratory for conditional cash transfers, fast becoming the hegemonic social-protection paradigm for the Global South. In a comparative survey, Lena Lavinas reveals the CCT model as a strategy for the financialization—not abolition—of poverty. Gabriel Piterberg: Euro-Zionism and its Discontents Engagement with the work of Hebrew poet Yitzhak Laor on the origins and function of the new Holocaust remembrance culture in Germany, Italy and France. What relation does this bear to parallel developments in Israel and the United States? Ousmane Sidibe: The Malian Crisis A legal scholar discusses his country's post-colonial history.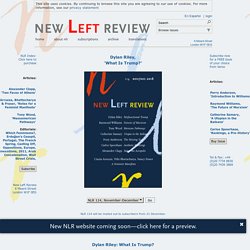 April 9th, 2014 Searching for the church of Islam posted by Amr Ezzat Amid the conflict currently underway in Egypt—between state authorities led by the military-backed government and the Muslim Brotherhood and their Islamist allies—another momentous battle is being waged over the country's mosques and pulpits. Sermons, religious lessons, and charitable and development activities centered in mosques are an important sphere of influence for Islamist movements of various stripes.
Review in the Army War College journal Parameters Constructing Cassandra was reviewed in the the Winter 2013-14 issue of Parameters, the official journal of the US Army War College. The review concludes "Jones and Silberzahn have crafted an insightful masterpiece to frame the true nature of the CIA.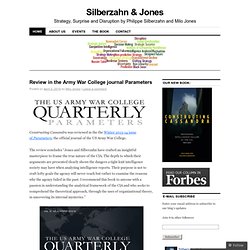 Silberzahn & Jones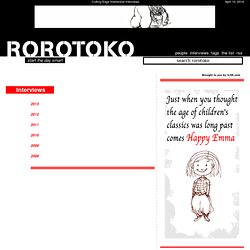 Cutting-Edge Intellectual Interviews
Cover Interview of August 31: Nancy Bentley On her book Frantic Panoramas: American Literature and Mass Culture, 1870-1920 Cover Interview of August 28: Ayelet Shachar On her book The Birthright Lottery: Citizenship and Global Inequality Cover Interview of August 26: Cliff Edwards On his book Mystery of the Night Café: Hidden Key to the Spirituality of Vincent Van Gogh Cover Interview of August 24: Karen Newman On her book Essaying Shakespeare Cover Interview of August 21: Torben Grodal On his book Embodied Visions: Evolution, Emotions, Culture, and Film Cover Interview of August 19: Anne Dunlop On her book Painted Palaces: The Rise of Secular Art in Early Renaissance Italy "Take a look. No matter who you are, you are bound to find something that will drive you crazy." —The New York Times, January 14, 2014 "A forum for the world's most brilliant minds."
The Caravan - A Journal of Politics and Culture
The Bichler & Nitzan Archives
Arrivals/Departures: European harbour cities Harbour cities develop distinct modes of being that not only reflect different cultural traditions and political and social self-conceptions, but also contain economic potential and communicate how they see themselves as part of the larger structure that is "Europe". [more] European histories (2): Concord and conflict Broadening the question of a common European narrative beyond the East-West divide. How are contested interpretations of historical and recent events activated in the present, uniting and dividing European societies?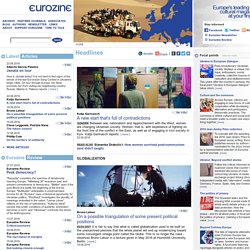 10 April 2014 In 1981, promotional ads for something called "Music Television" started hitting in the US with the tagline: "You'll never look at music the same way again." Around the same time appeared a pilot video for something called Perfect Lives: A Television Opera by American composer Robert Ashley.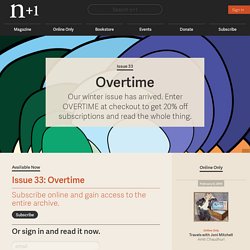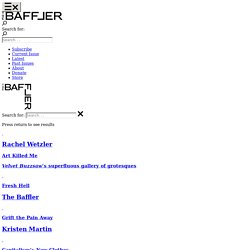 The Baffler
[No. 5] Salvo There are few spectacles corporate America enjoys more than a good counterculture, complete with hairdos of defiance, dark complaints about the stifling 'mainstream,' and expensive accessories of all kinds. So now that the culture industry has nailed down the twenty-somethings, it comes as little surprise to learn that it has also uncovered a new youth movement abroad in the land, sporting all-new looks, a new crop of rock 'n' roll bands, and an angry new 'tude harsher than any we've seen before.