Computer Based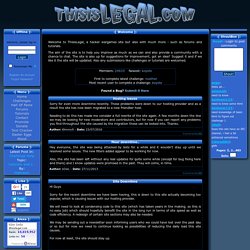 Members: 11206 Newest: dbyt3r First to complete latest challenge: xen Most recent user to complete a challenge: Thundersnow Completely recoded the score and ranking system as it was flawed.
To Our Faithful Current.com Users: Current's run has ended after eight exciting years on air and online. The Current TV staff has appreciated your interest, support, participation and unflagging loyalty over the years. Your contributions helped make Current.com a vibrant place for discussing thousands of interesting stories, and your continued viewership motivated us to keep innovating and find new ways to reflect the voice of the people.
BlueHat Prize Contest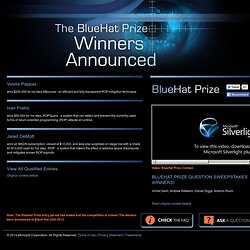 Vasilis Pappas wins $200,000 for his idea, kBouncer - an efficient and fully transparent ROP mitigation technique. Ivan Fratric wins $50,000 for his idea, ROPGuard - a system that can detect and prevent the currently used forms of return-oriented programming (ROP) attacks at runtime.