Vegan/Vegetarian
Easy Vegan Recipes. The Ultimate Vegan Baking Cheat Sheet. Easy Sweet Potato Veggie Burgers! With Avocado. Crave a veggie burger.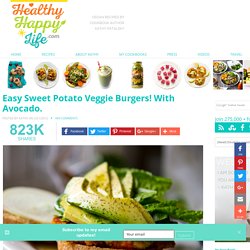 One with Panko-crusted edges - infused with tender sweet potato and creamy, rustic white beans. Tall stacked on a toasted grain bun - crisp romaine leaves sprawling out the sides. Lime green avocado. Dijon. Pepper. Pics/Recipes of Healthy Foods You've made.. - Page 4 - Long Hair Care Forum. Healthy Deep Dish Cookie Pie.
And than a warm chocolate chip cookie?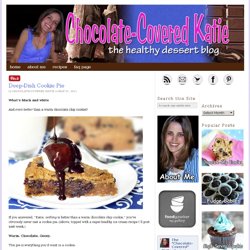 If you answered, "Katie, is better than a warm chocolate chip cookie," you've obviously never met a cookie pie. (Above, topped with a super-healthy ice cream recipe I'll post next week.) Recipage. Recipage. Recipage. Recipage. 30 Days of Juicing. Fresh fruits and vegetables hold amazing power to boost our health and vitality.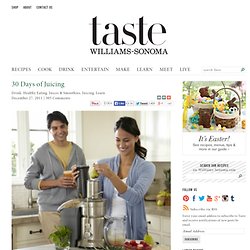 Join us as we discover the power of juicing and make it a part of our daily lives. The 30-day program below gradually incorporates high-nutrient ingredients into delicious juices. Start with sweet and refreshing ingredients such as berries and carrots, then slowly add nutritious leafy greens and earthy vegetables to gain the maximum health benefits. By day 30, you'll be craving the "mean greens." International Vegetarian Union - Vegan Recipes Around the World. Vegan Macaroni & Cheese. This is VN's signature Macaroni & Cheese, and we absolutely couldn't live without it.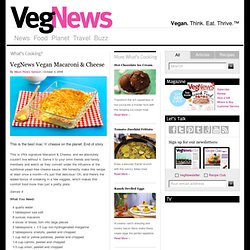 Serve it to your omni friends and family members and watch as they convert under the influence of the nutritional yeast-free cheese sauce. We honestly make this recipe at least once a month—it's just that delicious! Vegan Etsy: Vegan Sushi. A Fresh Raw Paste Recipe, Jerusalem Artichoke Pasta Noodles with A Mixed Greens Olive Oil Sauce. The Alex Sandwich. How To Make The Very Best Grilled Teriyaki Seitan From Scratch. Random Vegan Recipes.
Bring 6 quarts of salted water to a boil in an 8-quart pot over high heat.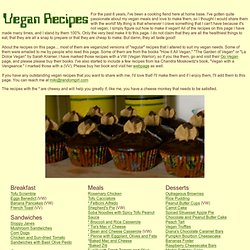 Pour the tomatoes and their liquid into the work bowl of a food processor. Using quick on/off pulses, process the tomatoes just until they are finely chopped. (Longer processing will aerate the tomatoes, turning them pink.) Stir the penne into the boiling water.
---