Vegan/Vegetarian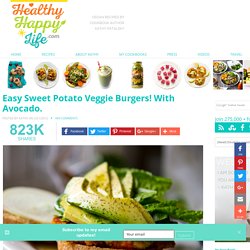 Crave a veggie burger. One with Panko-crusted edges - infused with tender sweet potato and creamy, rustic white beans. Tall stacked on a toasted grain bun - crisp romaine leaves sprawling out the sides. Lime green avocado. Dijon. Pepper.
Pics/Recipes of Healthy Foods You've made.. - Page 4 - Long Hair Care Forum
Healthy Deep Dish Cookie Pie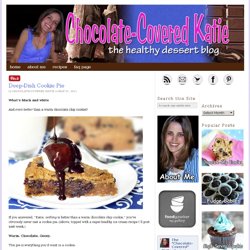 And than a warm chocolate chip cookie? If you answered, "Katie, is better than a warm chocolate chip cookie," you've obviously never met a cookie pie. (Above, topped with a super-healthy ice cream recipe I'll post next week.)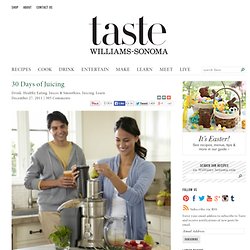 I am ready to seriously start a 30 day re-boot program Joe. And a life change. I have juiced before 20+ years ago when I learned from a homeopath midwife. I now am 5'6″ , 365 lbs. and 53, built like a linebacker from years of working like a man and now alone,(I love my life now) But! I transformed my house into my personal gym, and have a couple of juicer and the "know how", I need to be involved in your charts, recipies, comments, and insperations.
Animal Rights Bulletins | Make your own vegan cream, cheese, mayonnaise, white sauce,...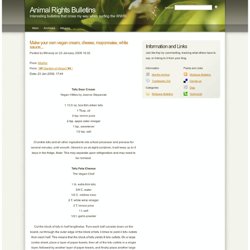 Tofu Sour Cream Vegan Vittles by Joanne Stepaniak 1 10.5 oz. box firm silken tofu 1 Tbsp. oil 2 tsp. lemon juice 2 tsp. apple cider vinegar 1 tsp. sweetener 1/2 tsp. salt Crumble tofu and all other ingredients into a food processor and process for several minutes, until smooth. Stored in an air-tight container, it will keep up to 5 days in the fridge. Note: This may separate upon refrigeration and may need to be remixed.
Vegan Macaroni & Cheese
This is VN's signature Macaroni & Cheese, and we absolutely couldn't live without it. Serve it to your omni friends and family members and watch as they convert under the influence of the nutritional yeast-free cheese sauce. We honestly make this recipe at least once a month—it's just that delicious!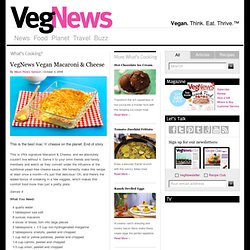 Vegan Etsy: Vegan Sushi
A Fresh Raw Paste Recipe, Jerusalem Artichoke Pasta Noodles with A Mixed Greens Olive Oil Sauce
The Alex Sandwich
How To Make The Very Best Grilled Teriyaki Seitan From Scratch
Random Vegan Recipes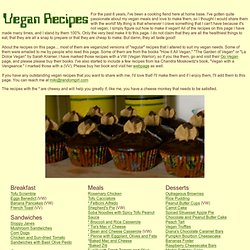 Bring 6 quarts of salted water to a boil in an 8-quart pot over high heat. Pour the tomatoes and their liquid into the work bowl of a food processor. Using quick on/off pulses, process the tomatoes just until they are finely chopped. (Longer processing will aerate the tomatoes, turning them pink.) Stir the penne into the boiling water.