Cupcakes
Cookies and Cream Cupcakes. I had a package of Oreo cookies that I have been waiting to use for a while now.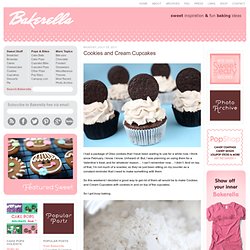 I think since February. I know. I know. Unheard of. But, I was planning on using them for a Valentine's treat, and for whatever reason… I can't remember now… I didn't. Death By Oreo Cupcakes. They are probably the best Oreo cakes I have ever tried.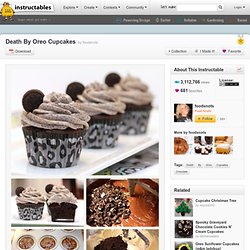 A lot of cake's that I have experimented with before are like a vanilla cake with bits of Oreo in them, which didn't really give them enough Oreo flavor. But these were a lot better. I used a dark chocolate fudge cake mix instead of just a regular chocolate cake mix, which went really well with the cookies and gave the cakes just a little more flavor. So, in this recipe there is Oreo's in the cake, in the frosting, and at the bottom is a Oreo surprise. Caramel Apple Pie Cupcakes. It seems like once the weather cools down everyone wants to jump right into pumpkin season.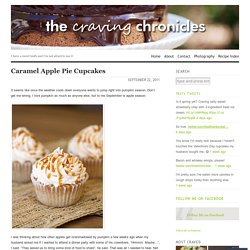 Don't get me wrong, I love pumpkin as much as anyone else, but to me September is apple season. I was thinking about how often apples get overshadowed by pumpkin a few weeks ago when my husband asked me if I wanted to attend a dinner party with some of his coworkers. "Hrmmm. Maybe…", I said. "They asked us to bring some kind of food to share", he said. Chocolate Chip Cookie Dough Cupcakes.
Vanilla Cupcakes For Two. Let's face it: sometimes we all need a dessert that only makes two servings.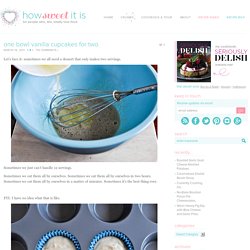 Sometimes we just can't handle 12 servings. Sometimes we eat them all by ourselves. Sometimes we eat them all by ourselves in two hours. Sometimes we eat them all by ourselves in a matter of minutes. Ming Makes Cupcakes. Hi Hat Cupcakes. I did it.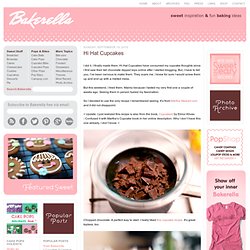 I finally made them. Hi Hat Cupcakes have consumed my cupcake thoughts since I first saw their tall chocolate dipped tops online after I started blogging. But, I have to tell you, I've been nervous to make them. They scare me. I knew for sure I would screw them up and end up with a melted mess. Lemon Raspberry Cupcakes. Lemon Raspberry Cupcakes How cute are these cupcakes?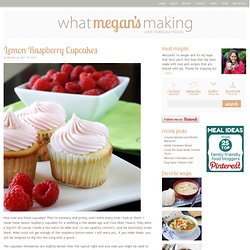 They're summery and pretty, and I smile every time I look at them. I made these lemon raspberry cupcakes for a wedding a few weeks ago and from what I heard, they were a big hit! Chocolate Peanut Butter Brownie Bites. Chocolate Peanut Butter Brownie Bites What defines a cupcake?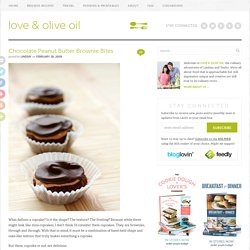 Is it the shape? The texture? The frosting? Oreo and Peanut Butter Brownie Cakes. Well these naughty little treats are well….naughty but oh so necessary.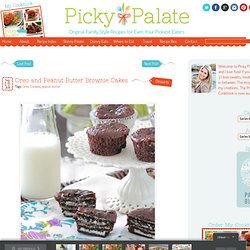 There are a bit like my Brownie Covered Oreo's from last Christmas but enhanced with layers of peanut butter and a double decker stack of Oreos in each little brownie cake. They are simply prepared in cupcake liners. Hope you enjoy this ultra sweet little cake Ok, I have to brag about this brownie mix from Trader Joes for a second.
---