Agencies
Maná e.d.i. - Infografia, 3D e Design
Data visualisation Designed to tell a storyWe research the audience, find the right technology, and craft user experiences to communicate your message effectively. Publish anywhere, in many waysAvailable across web-enabled devices, as malleable modules, and ready to remix into your content. The right balance of function and aestheticsWe make beautiful tools that uphold the integrity of your data. The aha! momentFeel empowered through the process of discovering insights using our informative and engaging visualisations.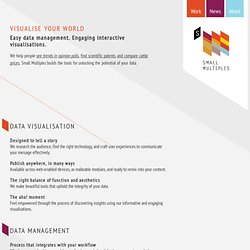 Small Multiples - Data Visualisation - Sydney, Australia
Signal Noise is an independent information design agency We are passionate about bringing data and information to life and pride ourselves on creating memorable user experiences. We work with clients from global fashion labels to financial institutions to help them understand and visually communicate data and content. Latest Transfer Window An interactive visualisation using live data from European football transfers and the impact this has on clubs' league position.
Signal | Noise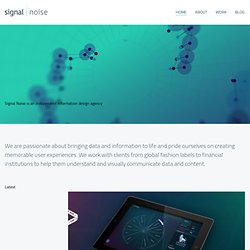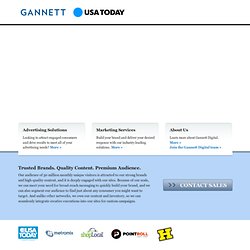 USA TODAY Ad Solutions
Our audience of 50 million monthly unique visitors is attracted to our strong brands and high-quality content, and it is deeply engaged with our sites. Because of our scale, we can meet your need for broad-reach messaging to quickly build your brand, and we can also segment our audience to find just about any consumer you might want to target. And unlike other networks, we own our content and inventory, so we can seamlessly integrate creative executions into our sites for custom campaigns.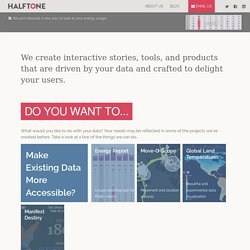 We help clients manage, design, and realize data visualization projects of any size. Our focus is solving industry specific problems and communicating effectively through visualization and interaction design. Some of our work Generate art with global temperature data This project displays over 100 years of average monthly land temperature data collected from over 7,200 climate monitoring stations, with each month creating unique geometric artwork. Learn why the sky is blue It's a simple question that few can answer correctly.
Halftone | Data Visualization Consulting and Design
Discovering and Illustrating Patterns in Data
Data Visualization and Websites by Flo Apps Ltd | Frontpage
:: MANUEL CANALES GRAPHICS, INFOGRAFÍA, DISEÑO, WEB, ILUSTRACIÓN ::
Gráfica Interactiva
catalogtree 4.0
ripetungi
Infografía.cl | Desarrollo en Información Visual
Designbysoap Portfolio | Designbysoap.co.uk
Infogram.it - Agenzia di Infovisualizzazione
London Design Agency: Editorial design, Infographics, Data Visualisation, Branding, Illustration, Graphic Design, Visual Communication. The Design Surgery.
Interactive Things
Kiln
Maskar Design | Graphic design for print and web
Visualizing Poverty Recently launched… the Mayor's Office of Community Empowerment and Opportunity created a strategic plan for fighting poverty in the city of Philadelphia Shared Prosperity Philadelphia. We've Moved!! We're right around the corner in a fabulous new space. Come and visit us soon!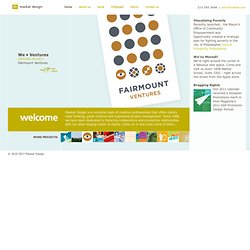 Golden Section Graphics
Infographic Design Agency | Data Visualisation | Neomam We design infographics. Data visualisation, content marketing and innovation get our heart racing. We are NeoMam Studios and we are visually wired.
Infographic Design UK | Neo Mammalian Studios in Manchester www.infograficanimata.it
Hot Butter Studio
In the 1984 press release announcing the first Macintosh Advanced Personal Computer, Steve Jobs touted: "Macintosh easily fits on a desk, both in terms of its style of operation and its physical design . . . It takes up about the same amount of desk space as a piece of paper. With Macintosh, the computer is an aid to spontaneity and originality, not an obstacle.
Maga Design Blog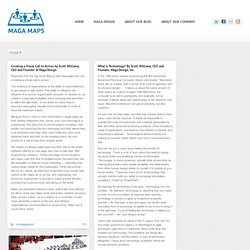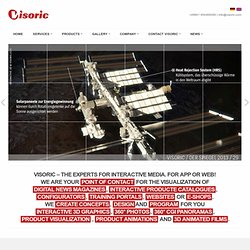 animate_cool http://visoric.com/en/interactive-3d-graphic/ slot_machine_down http://www.visoric.com/en/3d-animated-film/
GmbH | YOUR EXPERTS FOR INTERACTIVE MEDIA
Vultorama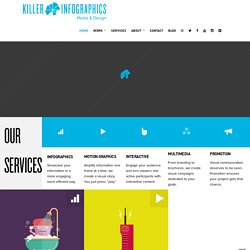 Data A successful infographic isn't just about amazing design: it requires a compelling narrative with expert researchers at the helm. Whether you come to us with a concept, a full set of data, or anywhere in between, we tackle projects of all subjects and sizes. Design Infographic design isn't for everyone. In fact, we tested more than 200 amazing artists to build our small core team.
5W
Hyperakt » Meaningful Design for the Common Good
The Online Portfolio of Kenny Chung - Ad-SHARK.com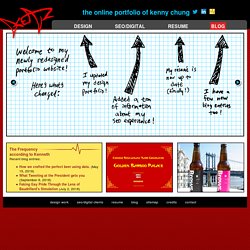 "Kenny's one of the best -- he has a tireless work ethic, outstanding technical capabilities, and a great sense of humor... His projects were always on-time, and despite challenging, concurrent projects, they were professional, creative, and demonstrated a keen sense of user experience... he would be a wonderful asset to any organization." ( Read full quote ) Professor Joyce Macario
Kristffer's Visualizatin Factory.
Boost Labs :: Data Visualization : Infographics : Web Innovation :: Washington DC : Maryland : Virginia
Three Critical Elements of a Data… Perhaps the most common line that data visualization agencies hear from new clients who have unsuccessfully tried vi… Read More... Visualization as a Data Analysis Tool:… "Data analysis." Those two words can make any employee assigned that particular task cringe.
The Information Lab - Helping people make sense of data
Infographic design
DensityDesign is a research lab in the Design Department of the Politecnico di Milano. It focuses on the visual representation of complex social, organizational and urban phenomena read more... Activities For the second time Greenpeace UK commissioned DensityDesign an infographic, this time for a report on McKinsey's Marginal Abatement Cost Curve... more... Italy is a high-risk country, are the Italians prepared? Are they feeling in danger?
oBizMedia: Social Media Strategy | Infographics | Viral Content Marketing |