Info Europe 1
Vos députés : Recherche géographique
Parlement européen / Députés Trouver votre député Langue de navigation fr Autres sites internet disponibles Menus principaux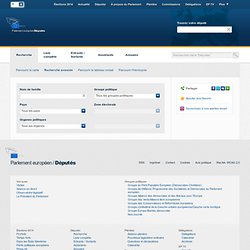 Délégation socialiste française au Parlement européen
Les Dessous de Bruxelles
ESPRID
Fenêtre sur l'Europe
L'Esprit Européen
EGMONT Institute, Royal Institute for International Relations ne
L'OBSERVATOIRE DE L'EUROPE
eToile - le blog de la rédaction de Touteleurope.fr
INFOREGIO
European University Institute - Doctoral and Postdoctoral Resear
Parlement Européen
Accueil L'Esprit Européen
End of Europe's Middle Ages - Home Page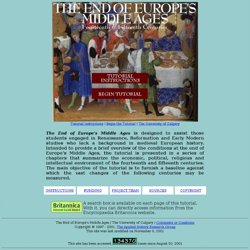 The End of Europe's Middle Ages is designed to assist those students engaged in Renaissance, Reformation and Early Modern studies who lack a background in medieval European history. Intended to provide a brief overview of the conditions at the end of Europe's Middle Ages, the tutorial is presented in a series of chapters that summarize the economic, political, religious and intellectual environment of the fourteenth and fifteenth centuries. The main objective of the tutorial is to furnish a baseline against which the vast changes of the following centuries may be measured.
Alliance for Lobbying Transparency & Ethics Regulation | ALTER E
Modular, flexible, sustainable: the future of chemical manufacturing Picture a chemical plant. How would you describe it? You're probably not thinking along the lines of compact, nimble or adaptable – but that's about to change. Europe's chemical industry is innovating in order to survive and thrive in the face of rapidly changing market demands and fierce global competition.
Les activités promues par l'Union européenne - Recherche - Commi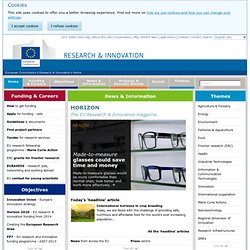 L'OBSERVATOIRE DE L'EUROPE
Home - Eurocare
Welcome to the UCL School of Slavonic and East European Studies
School of Slavonic & East European Studies Prague The UCL School of Slavonic and East European Studies (SSEES) is one of the world's leading institutions studying and researching Central, Eastern, South-Eastern Europe, Russia and Eurasia.