Trucs de filles
Absolutely Glamourous : blog mode, blog beauté, photos de mode, look
Et pourquoi pas Coline: blog mode et beauté
pop.see.cul
Mademoiselle Hazard
A Beautiful Mess
Hi, it's Mandi from Making Nice in the Midwest. When my husband and I first moved into our ranch home two years ago, we weren't quite sure how to fill out the long living room space, but we were sure we wanted some extra storage for our modest collection of books.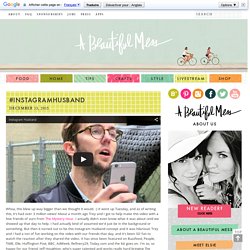 A CUP OF JO
Superbytimai – Shall we, Beauty ?
Cut by Fred | Hair Beauty Blog
MakeMyBeauty : Un blog beauté, deux makeup artists qui déclinent la beauté, le maquillage et les tests produits en billets d'humeur, coups de coeur, must-have et tendances.
Into The Gloss
Mon Blog de Fille
Tales Of Endearment
The Beauty Department: Your Daily Dose of Pretty.
Lisa Eldridge Make Up
La vie en Blonde
Magazine mode : beauté, people, culture, vie perso, astro, votre magazine mode Glamour
Magazine féminin - madmoiZelle.com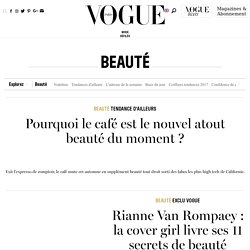 Astuces beauté, prendre soin de soi avec les astuces beauté sur Vogue.fr
Au-delà de sa beauté 100% british, c'est par son pouvoir de métamorphose hors-pair qu'Edie Campbell se démarque, passant allègrement de la baby doll à la femme fatale, via l'androgyne grunge… Elle est d'ailleurs apparue, dernièrement, en total look tomboy dans la série beauté Figures de Proue du numéro de Novembre 2013 de Vogue Paris, sous l'objectif de David Sims. En image, quelques uns de ses plus beaux make up…
T Magazine - Continuous Style Coverage - The New York Times
Beauté Addict : Le portail des passionnés de beauté
Beauté Blog