Educational
TED. TED. What drove David Sengeh to create a more comfortable prosthetic limb?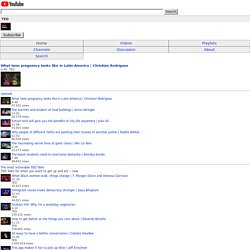 He grew up in Sierra Leone, and too many of the people he loves are missing limbs after the brutal civil war there. When he noticed that people who had prosthetics weren't actually wearing them, he set out to discover why — and to solve the problem with his team from the MIT Media Lab. TEDTalks is a daily video podcast of the best talks and performances from the TED Conference, where the world's leading thinkers and doers give the talk of their lives in 18 minutes (or less).
EDU. MIT OpenCourseWare. Khan Academy.
---