Other fun stuff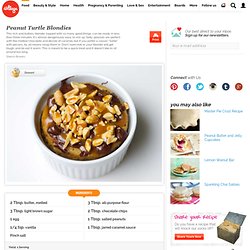 Peanut Turtle Blondies
Try Kitchen View!
Warm Toasted Marshmallow S'mores Bars Recipe from Betty Crocker
Okay, first of all, here's how you do NOT pronounce Pots de Creme: "Pawts deh Creem." Here's how you DO pronounce Pots de Creme: "Po de Krehm", or, if you want to get really technical, "Po de k(insert phlegmy, back-of-the-throat crackly French sound)ehm".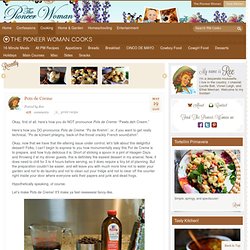 Good morning all! It's only about 5:30 am here in Utah, but I needed an early start to a fun day. My middle baby turns three today!
The Best Caramel Dip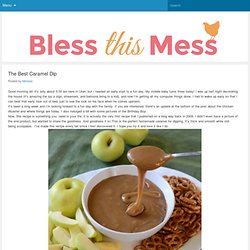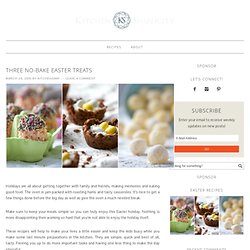 Holidays are all about getting together with family and friends, making memories and eating good food.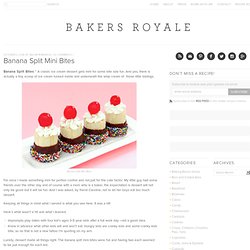 Banana Split Bites ~ A classic ice cream dessert gets mini for some bite size fun. And yes, there is actually a tiny scoop of ice cream tucked inside and underneath the whip cream of those little darlings.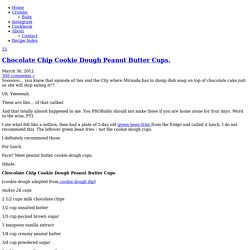 Soooooo… you know that episode of Sex and the City where Miranda has to dump dish soap on top of chocolate cake just so she will stop eating it??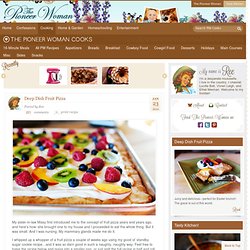 My sister-in-law Missy first introduced me to the concept of fruit pizza years and years ago, and here's how: she brought one to my house and I proceeded to eat the whole thing.
The USDA released its new food pyramid the other day (which is actually a plate now instead of a pyramid), and I am sorely disappointed to report that cinnamon rolls did not appear anywhere on that plate.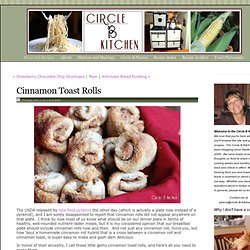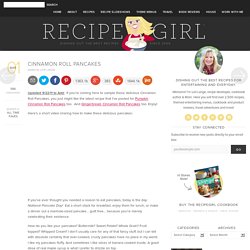 Cinnamon Roll Pancakes Updated 9/22/11 to Add: If you're coming here to sample these delicious Cinnamon Roll Pancakes, you just might like the latest recipe that I've posted for Pumpkin Cinnamon Roll Pancakes too. And Gingerbread- Cinnamon Roll Pancakes too.
Making a Cherpumple at Home Proves One Long, Hot Mess
​Here's the first thing you need to know about making a cherpumple: It takes five hours.
Ingredients 10 ounces bittersweet chocolate, chopped fine 3 tablespoons unsalted butter 1/2 cup heavy cream 1 tablespoon light corn syrup 1/4 cup brandy 1/2 cup Dutch process cocoa powder, finely chopped nuts, and/or toasted coconut, for coating truffles 8 ounces semisweet or bittersweet chocolate, chopped fine Directions
809 Flares Pin It Share 738