All kinds of things
Curried Pork Potstickers with Soy-Ginger Dipping Sauce by Mary Anne & Mariel | Epicurious Community Table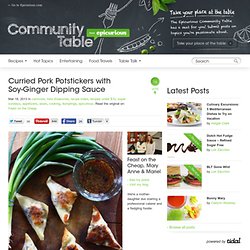 Mariel here.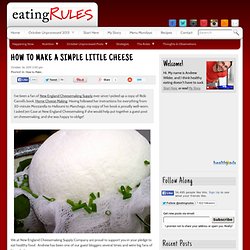 How to Make a Simple Little Cheese — Eating Rules
I've been a fan of New England Cheesemaking Supply ever since I picked up a copy of Ricki Carroll's book, Home Cheese Making . Having followed her instructions for everything from 30-minute Mozzarella to Halloumi to Manchego, my copy of her book is proudly well-worn. I asked Jeri Case at New England Cheesemaking if she would help put together a guest post on cheesemaking, and she was happy to oblige!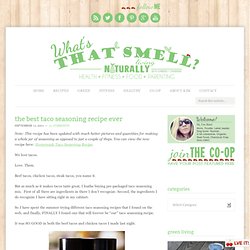 Note: This recipe has been updated with much better pictures and quantities for making a whole jar of seasoning as opposed to just a couple of tbsps. You can view the new recipe here: Homemade Taco Seasoning Recipe . We love tacos. Love.
Iced coffee is my life. When I wake up, often around the time party animals on the west coast are just heading home, I start each day not with a cup of freshly brewed hot java, but with a tall, blessed glass of creamy iced coffee in a glass.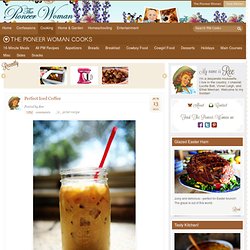 EatingWell If you're looking for an afternoon pick-me-up and trying to stay on a diet, a good snack can help you stay on track. Research suggests that nutritious snacks can stave off hunger by stabilizing blood sugar -- which may help you eat more sensibly at mealtimes. And when you keep snacks to 100 calories (or less), they can be a dieter's best friend, boosting your energy and keeping you satisfied without tanking your daily calorie tally.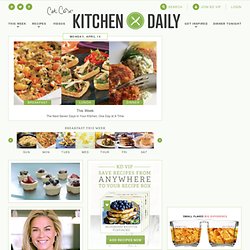 21. Crunchy Chickpeas Cook a 15-ounce can drained chickpeas in an ovenproof skillet with 2 tablespoons olive oil and 1 teaspoon each cumin and smoked paprika, 2 minutes. Season with salt, then bake 20 minutes at 425 degrees F. 22.
Not sure if beef jerky counts as true junk food, but apparently it's… | Spark