OMNONOM
I'm siiiiick. If you follow Willow Bird Baking on Facebook or Twitter (you do, right?), you've probably heard me whining about it lately (okay, maybe this isn't the best way to encourage you to follow).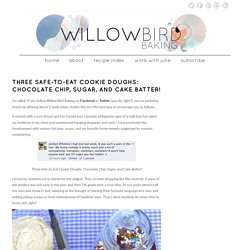 52 Little Changes for Big Weight Loss Results - iVillage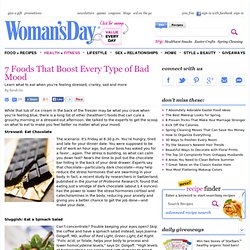 While that tub of ice cream in the back of the freezer may be what you crave when you're feeling blue, there is a long list of other (healthier!) foods that can cure a grouchy morning or a stressed-out afternoon. We talked to the experts to get the scoop on what to eat to make you feel better no matter what your mood.
I have been experimenting with different mug cakes every since I heard about them about a year ago. None of them have been winners. They were either too chewy, too dry, or not sweet enough. Well, I continued experimenting, and thought why not add some decadent Nutella into the mix. I modified the classic mug cake recipe, added Nutella, and a little more milk and oil than I had been using before. The results were beyond amazing.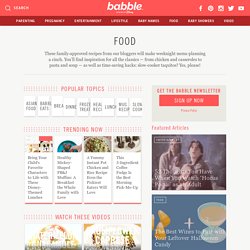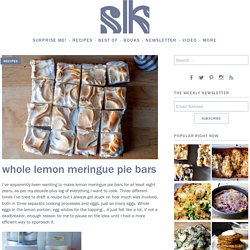 Thursday, January 16, 2014 pear and hazelnut muffins We all know that muffins teeter precariously on a razor-thin line that divides the food categories of "Acceptable for Breakfast" and "Nope, This Is Dessert" and one must maintain firm boundaries during the breakfast hours lest the day that follows devolve into a full-on bacchanal of Resolution decompensation that ends with one passed out amid scatters of Cheetos, ketchup packets and French fry grease with a side of cronut.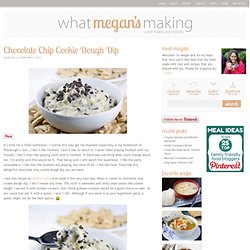 Chocolate Chip Cookie Dough Dip It's time for a little confession. I realize this may get me shunned (especially in my hometown of Pittsburgh!), but….I don't like football. I don't like to watch it, I never liked playing football with my friends, I don't even like playing catch with a football. If there was one thing Mike could change about me, I'm pretty sure this would be it.
Christmas Cookies | Martha Stewart
No Thanks Keep In Touch With MarthaStewart.com Sign up and we'll send inspiration straight to you.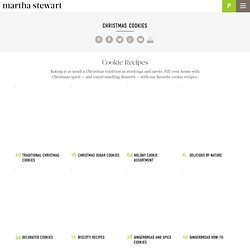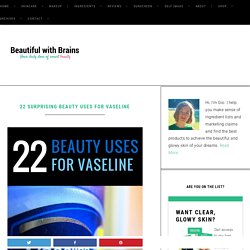 Vaseline, a.k.a. petroleum jelly is a beauty staple that every girl should have in their makeup bag. There are a zillions of uses for it and it is so inexpensive! Here's some beauty related tricks you can do with vaseline: 1.
They are probably the best Oreo cakes I have ever tried. A lot of cake's that I have experimented with before are like a vanilla cake with bits of Oreo in them, which didn't really give them enough Oreo flavor. But these were a lot better. I used a dark chocolate fudge cake mix instead of just a regular chocolate cake mix, which went really well with the cookies and gave the cakes just a little more flavor. So, in this recipe there is Oreo's in the cake, in the frosting, and at the bottom is a Oreo surprise.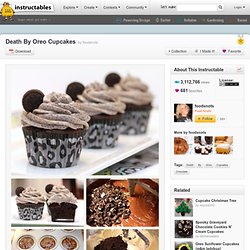 Posted on 11th Oct 2011 @ 11:38 PM Skin Care regimens can quickly get complicated and confusing when using multiple products. Be sure you are not making one of these five common mistakes that can make you look old before your time. 1.) Forgetting about Your Neck Most people think of the face when you mention anti-aging products, but neglecting your neck is a sure-fire way to show your age before you're ready.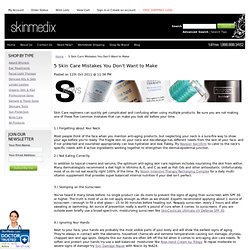 I think you all know what this time of year is. Yes, I know it's Thanksgiving, but more importantly, it's also Robin's birthday. My little sister. Who loves cake. And every year she chooses to visit us for her birthday.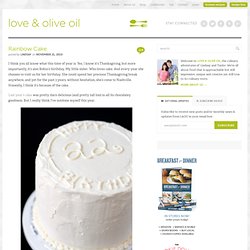 I've tried lots of brownie recipes: Boxes, scratch, frosted, plain, nuts, chips, fudge … Each of them has something to like, but depending on my mood I might want a change of pace. Not any more. My wife found this recipe, and it's perfect. I'm done looking.
I have good news and bad news. The good news is… I made you bread. It tastes like pizza. It's swirled with piles of grated provolone and spicy pepperoni and a nice little mixture of Italian seasoning [...that came out of a tube].
I think I've found my sugar & sprinkles soul sister recently. I really do. The funny thing is, I had popped by Jessica's blog from time to time when I would spot her yummy treats linked by friends on twitter, but I didn't really get a chance to sit down and really take a good long look through her recipes until this past week. That's when I came across the sprinkled masterpiece of epic proportion: her cake batter chocolate bark. Much like Jessica, I wasn't what I'd really consider a "bark person" until this recipe came along, but what's so fabulous about it, aside from the obvious delightfulness, is that it took me 5 minutes active time to make this (and about 5 to eat it–whoops).