Rediffusion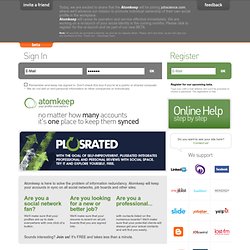 My top pick is Atomkeep. "My top pick is AtomKeep. This is a service that allows you to build a profile on a single site, and then pump it out to as many of the platforms that you have accounts with. It's really cool, clever and intuitive." -Andrew Dubber, New Music Strategies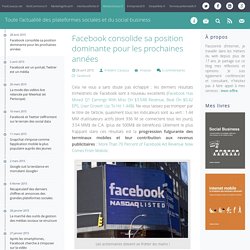 Le mois dernier j'ai envoyé un SMS a un vieil ami pour que l'on déjeune au restaurant. Comme cet ami avait installé l'application Viber sur son smartphone, c'est dans cet environnement qu'il a pu lire mon SMS. Il se trouve que j'avais moi aussi installé l'application en question quelques semaines plus tôt, mais sans réellement l'avoir utilisé.
A free mobile video and photo blogging community
Expresso, The Marketing Boutique - Bienvenue
Moved Temporarily
FeedJournal - The Newspaper You Always Wanted
Audiofeed dicte votre flux RSS
Other ways to use Planetaki (besides personal use) Class planets Teachers create planets adding websites of a specific subject to the class planet. Students have a single place where they can get info on the issue.