Dessins, artistes
25 new awesome illustrations for your inspiration
Scribbles :CreatureBox
galerie.davidgilson.com
Skeletor by DaveRapoza - David Rapoza
Stuntkid
sketchesnatched
The Art of Sergio Lopez
Kei Acedera & Bobby Chiu 1
HR-FM "Future-Fossil" Artworks contact------info@hr-fm.comprofile : digmeout(jp) / digmeout(en) twitter : HR_FM(jp) Community : hr-fm.deviantart.com Panasonic presents "minami wheel2013" main visual by HR-FM Large-scale Circuit music live event "MINAMI WHEEL 2013" hosted by FM802 was started in Osaka / Minami district for three days of 12-14 days in October. redbull-ignition osaka amerika-mura street light art project HR-FM "DEFY AX" location ----------------------------------------------------------------------------------------------------------------------------------------------------------------------------------------------------------------- [About HR-FM]"HR - FM" JAPAN - After graduating from art school, I served as an art assistant and became a freelancer afterwards. "The fossil which future people may dig" is an art concept I like to incorporate in my pieces.
1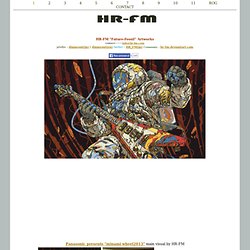 mcbess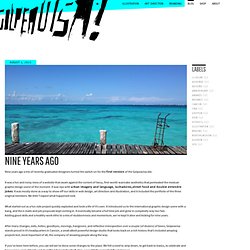 BLOGOLPEAVISA | Central de Abasto Gráfico
June 18, 2012 It started to sink in right at the time when the first of the guest speakers were arriving at Cancun International Airport. After a year of working on it, of a few months of barely sleeping and some weekend-less weeks, we were finally at the point of no return. People had come because we had invited them, speakers and attendees.
Goni Montes
Timothy Banks Illustration
Telmolindo - Designer graphique - Illustrateur - Directeur artistique - Graphiste indépendant - Freelance
javierGpacheco
dulk
Galerie de dulk_
Kumi Yamashita
Anikey Studios
Nicolas Barrome
Galerie de Q B R K ◊ L O W B R O S
Galerie de dulk_
Bill Sneed :: Gentleman
IAN MCQUE | CONCEPT ART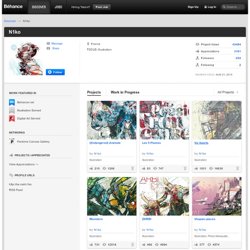 Showcase & Discover Creative Work Sign Up For Free Hiring Talent? Post a Job Behance Discover Search & Explore
N1ko on the Behance Network
lehuss
Les princesses de disney version zombie - BombFu
15 Creative Illustrations by Mathieu Leyssenne | Brukhar's Blog on Artician
illus
cake or death | m • o • y • a
Guan Weixing's Watercolor-Gallery 1 minority
Shan
JUAN DOE
XpErMaN Comunidad de dibujantes Online - CUADERNO DE BOCETOS 3 (Y lo que te rondaré, morena...) - BOCETOS Y PROYECTOS
Olijosman, si te sirve de algo, lamento lo q paso cuando me fui del foro el año pasado, retiro todo akello q dije q te pudo haber ofendido. Lo cierto es q estaba pasando por un mal momento, una pesadilla mas bien.... Y lo pague con vosotros.... Perdi el norte y me ofuske tontamente, lo q dije no estuvo bien y mi forma de actuar tampoco, y de paso os vuelvo a pedir disculpas tambien al resto, si alguna vez me vuelvo a poner en un plan tan gilipollas....directamente.....pegadme un tiro jeje. En cuanto a tus dibujos, guapisimos los tres como siempre, no conozco al personaje, me recuerda a uno q salia en la serie esa de Lupin o Lupen, uno con un gorro de gangster q siempre estaba fumando, del primero me flipa ese fondo, como has hecho la ciudad con todas esas rayas y esas manchas jeje, te ha kedado autentica. El segundo esta genial, muy suelto y el coloreado le va al pelo, la expresion del tipo se sale.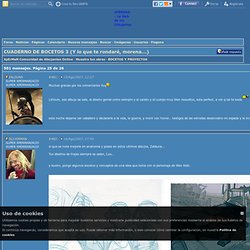 水中寻求安全感
Stanley Chow Illustration
Henri Lamy PAINTINGS 2011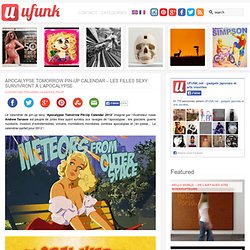 Apocalypse Tomorrow Pin-Up Calendar – Les filles sexy survivront à l'apocalypse
Apocalypse Tomorrow Pin-Up Calendar – Les filles sexy survivront à l'apocalypse Le calendrier de pin-up sexy "Apocalypse Tomorrow Pin-Up Calendar 2012" imaginé par l'illustrateur russe Andrew Tarusov est peuplé de jolies filles ayant survécu aux ravages de l'apocalypse : ère glaciaire, guerre nucléaire, invasion d'extraterrestres, volcans, inondations mondiales, zombies apocalypse et j'en passe… Le calendrier parfait pour 2012 ! Andrew Tarusov / via
錢憶_語飄
unnamed pearl
www.davidagenjo.com
The Art Of Animation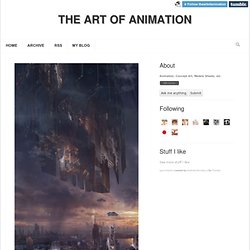 The Art Of Animation Marko Manev 22 November
The Usual Suspects on the Behance Network
Here's some works I made this last summer. In collaboration with Gaultier Collette/Geneva I've created some drawings for the most recent catalogue from NAF NAF. Thanks a lot to Stéphanie Girard, Amy Thöni, Elsa Degirmenciler and Manila Vanisaveth who worked on this project with me. Check out: http://www.gaultiercollette.ch/Drawing, Fashion, Illustration2013 CD packaging for the debut album from Mr Zarko.Art Direction, Graphic Design, Illustration2013 Here's everything I did for Landyachtz for 2013.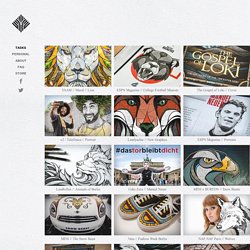 designerpreis // the portfolio of andreas preis
| Max Zorn Street art Tape Art Amsterdam
floony
gallery – The Official Website of Chris Sanders
Barbara Canepa
***
Lilo All Grown Up
man : yonghoji
Rich Pellegrino - Illustrator
Published Works
Randy Scott Slavin
Ryan Woodward Art - Official Site of Ryan Woodward
Julien Georgel
New York , Daniel Castan
home page of Joseph Zbukvic, Australian master watercolour painter
Alvaro Castagnet Passion with Watercolours
BORN IN CONCRETE
The Art of Robert Proch
JUNGSHAN INK- illustration
hush illustration
loish.net