Self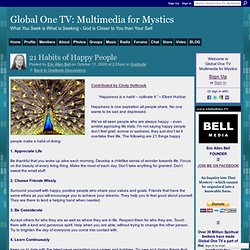 Contributed by Cindy Holbrook "Happiness is a habit – cultivate it." ~ Elbert Hubbar Happiness is one aspiration all people share. No one wants to be sad and depressed.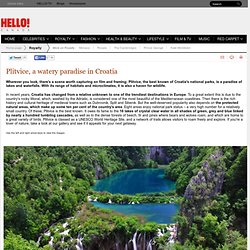 In recent years, Croatia has changed from a relative unknown to one of the trendiest destinations in Europe. To a great extent this is due to the country's rocky littoral, which, washed by the Adriatic, is considered one of the most beautiful of the Mediterranean coastlines. Then there is the rich history and cultural heritage of medieval towns such as Dubrovnik, Split and Sibenik.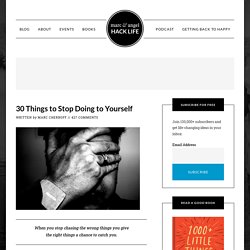 post written by: Marc Chernoff Email When you stop chasing the wrong things you give the right things a chance to catch you.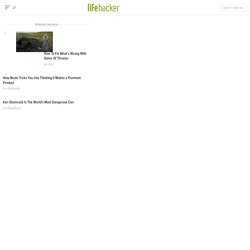 If you've ever been convinced by a salesperson that you truly wanted a product, done something too instinctively, or made choices that seemed entirely out of character, then you've had an idea planted in your mind. Here's how it's done. Note: We've gotten a lot of emails about how to do this in specific situations.
Have you ever wished you could go back in time and have a conversation with one of the greatest minds in history? Well, you can't sorry, they're dead. Unless of course you're clairaudient, be my guest. But for the rest of us, we can still refer to the words they left behind. Even though these great teachers have passed on, their words still live, and in them their wisdom.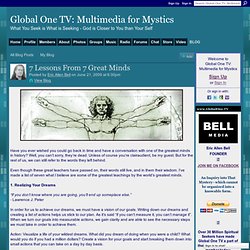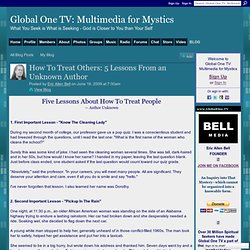 Five Lessons About How To Treat People -- Author Unknown 1. First Important Lesson - "Know The Cleaning Lady" During my second month of college, our professor gave us a pop quiz. I was a conscientious student and had breezed through the questions, until I read the last one: "What is the first name of the woman who cleans the school?"
100 things to do before you die - Travel - The Independent
Three Lectures by Hans Bethe IN 1999, legendary theoretical physicist Hans Bethe delivered three lectures on quantum theory to his neighbors at the Kendal of Ithaca retirement community (near Cornell University). Given by Professor Bethe at age 93, the lectures are presented here as streaming videos synchronized with slides of his talking points and archival material. Intended for an audience of Professor Bethe's neighbors at Kendal, the lectures hold appeal for experts and non-experts alike. The presentation makes use of limited mathematics while focusing on the personal and historical perspectives of one of the principal architects of quantum theory whose career in physics spans 75 years.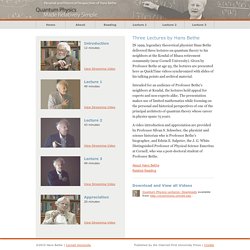 "When I was 17, I read a quote that went something like: "If you live each day as if it was your last, someday you'll most certainly be right." It made an impression on me, and since then, for the past 33 years, I have looked in the mirror every morning and asked myself: "If today were the last day of my life, would I want to do what I am about to do today?" And whenever the answer has been "No" for too many days in a row, I know I need to change something. Remembering that I'll be dead soon is the most important tool I've ever encountered to help me make the big choices in life. Because almost everything -- all external expectations, all pride, all fear of embarrassment or failure - these things just fall away in the face of death, leaving only what is truly important. Remembering that you are going to die is the best way I know to avoid the trap of thinking you have something to lose.