Teoprime
Raphael
40 Life Diagrams. 35 Badass Faeries. Metro Bar Map. Cadremploi. eFinancialCareers. Apec. S'identifier | Créer un compte 500 consultants à votre écoute 39 000 entreprises 800 000 candidats.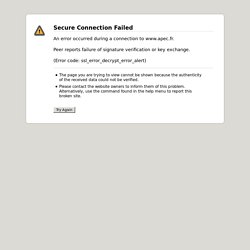 Recrulex. Village Justice. 27 Surreal Places to Visit Before You Die. Copier-cloner. The Global Debt Clock. The Crisis of Credit Visualized. Ilha das Flores. GOOD: Oil Addiction. The Scale of the Universe. The World's Largest Hedge Fund is a Fraud. GOOD: Water. H2oil Animated Sequences. Online Glasnost ISP Shaping Test. The goal of the Glasnost project is to make ISPs' traffic shaping policies transparent to their customers.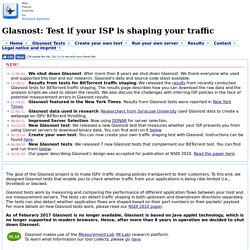 To this end, we designed Glasnost tests that enable you to check whether traffic from your applications is being rate-limited (i.e., throttled) or blocked. Glasnost tests work by measuring and comparing the performance of different application flows between your host and our measurement servers. Online Audio Cutter. Online Audio Converter. Fabrice Luchini et la Plage. Edouard Baer et Dieudonné et le Lumbahâb. Fabrice Eboué et les Grèves.
---