Ilslcsb
Browse Resources Verizon Foundation proudly partners with some of the country's top educational organizations to provide you with the latest topics, tools and trends in education. Created by the John F. Kennedy Center for the Performing Arts, ARTSEDGE provides resources and examples for teachers to teach in, through and about the arts. The site includes lesson plans, advocacy and professional development resources, and up-to-date information on arts programs from around the world.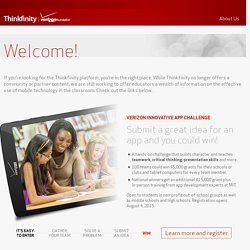 freetech4teachers / General Technology - Content Creation
Learn Spanish and have fun. Learning a language is not just a question of studying. Anything is useful to increase our proficiency in another language: on the street looking at advertising boards, in bars, "eavesdropping" on customers, watching TV programs of interest to you or listening to the music of your famous Hispanic singers (with the lyrics to hand)... But if you are alone and have a few minutes spare and you want to practice your Spanish but you aren't in Spain, take our vocabulary challenge!
Free Spanish Language Games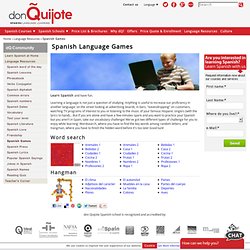 First of all, I apologize for the long break. My paying job is working at a summer camp so summer is one of my busiest times of the year. Hopefully in a couple of weeks, I can start writing blog posts on a semi-regular basis. (By the way, we have had three campers from Spain and one from Mexico, so I have been able to use my Spanish a little.) I started listening to a new podcast (new to me at least) about a month ago and I must say I have really enjoyed it.
Teaching and Learning Spanish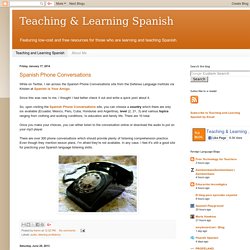 freetech4teachers / Foreign Language - ESL
freetech4teachers / Mathematics
freetech4teachers / Science
freetech4teachers / English - Language Arts
GeoIQ's enterprise analytics, enhanced visualization and data support features are now available for free to all GeoCommons users. Easily find answers to complex questions and share them with the world. With increased speed, greater usability, bigger data visualization, and cross browser support, you can now animate and visualize massive amounts of data in seconds - from IE to iPad. GeoCommons enables everyone to find, use and share geographic data and maps. Easily create rich interactive visualizations to solve problems without any experience using traditional mapping tools.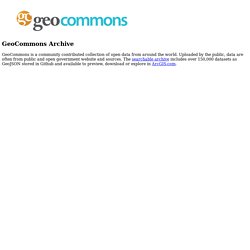 Topmarks Education: teaching resources, interactive resources, worksheets, homework, exam and revision help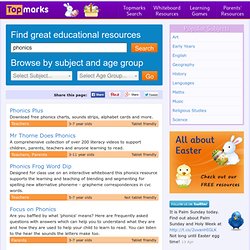 Phonics Plus Download free phonics charts, sounds strips, alphabet cards and more. Mr Thorne Does Phonics A comprehensive collection of over 200 literacy videos to support children, parents, teachers and anyone learning to read. Phonics Frog Word Dip Designed for class use on an interactive whiteboard this phonics resource supports the learning and teaching of blending and segmenting for spelling new alternative phoneme - grapheme correspondences in cvc words.