Ilslcsb
Thousands of Free Lesson Plans and Educational Resources for Teachers | Verizon Thinkfinity.org. Prezi - The zooming presentation editor. Kids' Games, Animals, Photos, Stories, and More. Yudu Library. Freetech4teachers / General Technology - Content Creation. Free Spanish Language Games. Learn Spanish and have fun.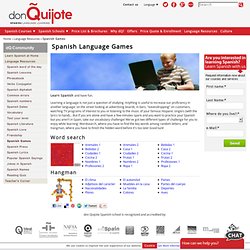 Learning a language is not just a question of studying. Anything is useful to increase our proficiency in another language: on the street looking at advertising boards, in bars, "eavesdropping" on customers, watching TV programs of interest to you or listening to the music of your famous Hispanic singers (with the lyrics to hand)... But if you are alone and have a few minutes spare and you want to practice your Spanish but you aren't in Spain, take our vocabulary challenge! Teaching and Learning Spanish. Freetech4teachers / Foreign Language - ESL. Illustrated Mathematics Dictionary.
MathMovesU.com: Explore, have fun, and pick up cool math skills! Freetech4teachers / Mathematics. Freetech4teachers / Science. Freetech4teachers / English - Language Arts. The Plagiarism Checker. Save The Words.
ReadWriteThink. Free Spelling Games And Activities For Kids - By KidsSpell.com. Xtimeline - Explore and Create Free Timelines. GeoCommons Maker! TeacherTube - Teach the World | Teacher Videos | Lesson Plan Videos | Student Video Lessons | Online Teacher Made Videos | TeacherTube.com. §. Search-cube - the Visual Search Engine. Topmarks Education: teaching resources, interactive resources, worksheets, homework, exam and revision help. Phonics Plus Download free phonics charts, sounds strips, alphabet cards and more.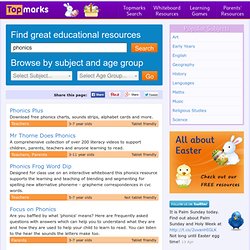 Mr Thorne Does Phonics A comprehensive collection of over 200 literacy videos to support children, parents, teachers and anyone learning to read. Phonics Frog Word Dip Designed for class use on an interactive whiteboard this phonics resource supports the learning and teaching of blending and segmenting for spelling new alternative phoneme - grapheme correspondences in cvc words.
---