Slow & Fast food
FastandFood : ici on decrypte la culture FastFood. Rod n Roll. New York's Freshest Oysters & Seafood | The Grand Central Oyster Bar & Restaurant. Roberta's. Burger Joint at LE PARKER MERIDIEN Hotel New York. Version Originale restaurant - Reims. RESTAURANT LES ECHEVINS - Accueil - RESTAURANT LES ECHEVINS– « Restaurant gastronomique qui propose des plats traditionnels revisités avec des produits de saisons, cuisine française innovante, fait maisons, terrine, chutney, velouté, joue de bœuf, escalop.
Restaurants Reims - ViaMichelin: la sélection du Guide Michelin en ligne. Saveurs de l'Année. Saveurs de l'Année Vin. :::::(; LES FILS À MAMAN ;)::::: Buffalo Wild Wings® Home Page | Five Guys Burgers and Fries. Panera Bread › Home. In-N-Out Burger. Taco Bell® | Think Outside The Bun. KFC FRANCE. Franchise Subway : devenir franchisé Subway. Wendy's® - Quality Is Our Recipe® BURGER KING® – TOUJOURS À MON GOÛT. So Good It's RiDQulous - Dairy Queen. Arby's: It's Good Mood Food. Mezzo di Pasta : Epâtant restaurant de pâtes fraîches à emporter... ou pas !
:: WOK TO WALK Franchise B.V. :: Homepage. Pizza Hut - pizza en livraison à domicile, à emporter, commande en ligne. Domino's Pizza : Carte des pizzas, Codes réductions, Horaires d'ouverture et plan d'accès. Drinky.fr - Le blog des boissons. Starbucks Coffee. What could have caused this?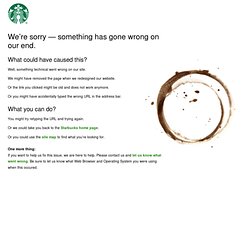 Well, something technical went wrong on our site. We might have removed the page when we redesigned our website. Or the link you clicked might be old and does not work anymore. Or you might have accidentally typed the wrong URL in the address bar. What you can do? Toutes les recettes de Cocktails. Bienvenue - Toutlevin.com - Simplifiez-vous le vin. T.G.I. Friday's® Worldwide - Welcome. Olive Garden Italian Restaurant. Dinner Menu - Ruby Tuesday. Steakhouse, St. Louis. Slow Food France. Dammann Frères. Cantine Pellegrino. Brunello di Montalcino. An amazing story, for true fine red wine lovers.
Mastrojanni has been writing history with its wines since 1975, collecting awards from all over the world. And in those years, only a few entered the wine-making adventure in Montalcino. Today, thanks to an exceptional terroir and men who have believed in it for decades, Mastrojanni has become one of the most respected Montalcino producers as far as wine buffs are concerned. Agrimontana. Pâtisserie Aux Merveilleux, Le Merveilleux, meringue, spéculoos, chocolat.
Spectacle visuel et olfactif, les Merveilleux sont fabriqués devant le client, dans chaque magasin.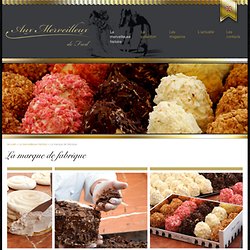 La qualité du produit est la clef du succès des pâtisseries de la marque. Aussi un soin particulier est-il apporté à la recherche de chacun des composants des créations. Fidèle, Frédéric Vaucamps travaille depuis toujours avec les mêmes fournisseurs. Artisan avant tout, Frédéric aime le travail autour de produits qu'il s'amuse à décliner en saveurs, substances et couleurs. Restaurant Paris et France | LaFourchette | Réservation de Restaurants Paris. Le blog de Gilles Pudlowski - Les Pieds dans le Plat. Marcel, restaurant Paris 18e - Le brunch de Didier chez Marcel (Paris 18e) | Produits. Macarons et Gourmandises. Vidéos de techniques de cuisine, fiches des trucs et astuces de nos Chefs. Cours de cuisine gratuits en vidéo avec des recettes de cuisine faciles! » HerveCuisine.com.
Recettes de cuisine, entrées, plats, desserts - CUISINE TV.
---