Writing
Section XI - Miscellaneous Phrases
On 20 June 1942, the SS guard stationed at the exit to Auschwitz was frightened. In front of him was the car of Rudolph Höss, the commandant of the infamous concentration camp. Inside were four armed SS men, one of whom – an Untersturmführer, or second lieutenant, was shouting and swearing at him.
I escaped from Auschwitz | World news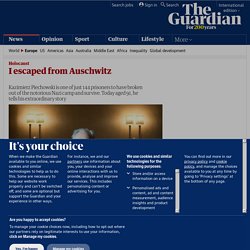 Matt Wilson's High-Minded BS » 2010 » October
Book Details Language: English Published in: 1812
Grimm's Fairy Tales eBook - Jacob Ludwig Karl Grimm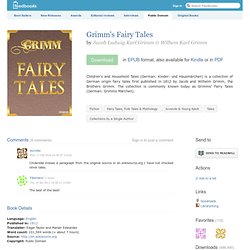 5:41 AM March 29, 2013 Need Help? Employers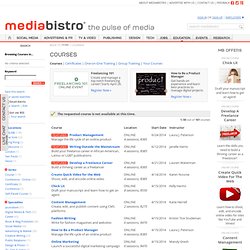 Copy Editing: One-Day Intensive — Cheryl Della Pietra — New York, NY – mediabistro.com Courses and Seminars
Corante: technology, business, media, law, and culture news from the blogosphere
He Is Not An Edward. by ~badspoon on deviantART
I FUCKED ANN COULTER IN THE ASS, HARD
greatpoets: What's Genocide?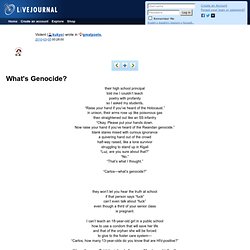 their high school principal told me I couldn't teach poetry with profanity so I asked my students, "Raise your hand if you've heard of the Holocaust." in unison, their arms rose up like poisonous gas then straightened out like an SS infantry "Okay.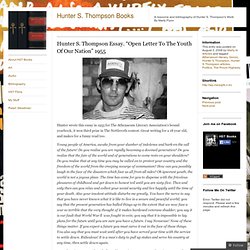 Hunter wrote this essay in 1955 for The Athenaeum Literary Association's bound yearbook, it won third prize in The Nettleroth contest.
Hunter S. Thompson Essay. "Open Letter To The Youth Of Our Nation" 1955 | Hunter S. Thompson Books
Become the Creeper
About a year ago I met this pretty great girl.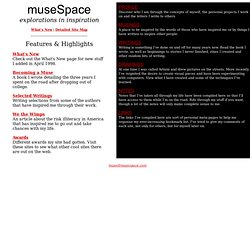 PROFILE Discover who I am through the concepts of myself, the personal projects I work on and the letters I write to others. MUSINGS A place to be inspired by the words of those who have inspired me or by things I have written to inspire other people. WRITINGS Writing is something I've done on and off for many years now.
Welcome to museSpace!
Girls Gone Reading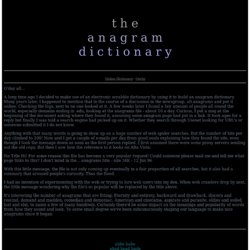 t h e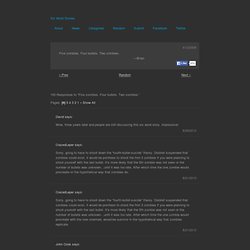 Five zombies. Four bullets. Two zombies. - Six Word Stories
Six Word Stories
The Recently Deflowered Girl – Edward Gorey | Bitten Nails Design & Illustration
Bitten Nails Design & Illustration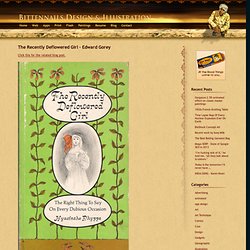 McSweeney's Internet Tendency: First Drafts of the Parables of Jesus.
Jesus said, "Therefore everyone who hears these words of mine and puts them into practice is like a wise man who built his house on the rock.
The Guide to Grammar and Writing is sponsored by the Capital Community College Foundation , a nonprofit 501 c-3 organization that supports scholarships, faculty development, and curriculum innovation. If you feel we have provided something of value and wish to show your appreciation, you can assist the College and its students with a tax-deductible contribution.
It is natural to believe in God, so more intelligent individuals are more likely to be atheists. Religion is a cultural universal, and its practice is observed in every known human society.
Political essay by 93-year-old tops Christmas bestseller list in France | World news