Resources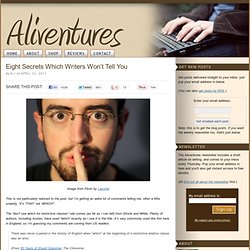 Image from Flickr by Lazurite This is not particularly relevant to the post, but I'm getting an awful lot of comments telling me, often a little snarkily, "it's 'THAT' not 'WHICH'". The "don't use which for restrictive clauses" rule comes (as far as I can tell) from Strunk and White. Plenty of authors, including Austen, have used "which" exactly as I use it in the title.
An alternate title for this post might be, "Things I Think About Writing," which is to say, these are random snidbits (snippets + tidbits) of beliefs I hold about what it takes to be a writer. I hesitate to say that any of this is exactly Zen (oh how often we as a culture misuse the term "Zen" — like, "Whoa, that tapestry is so cool, it's really Zen "), but it certainly favors a sharper, shorter style than the blathering wordsplosions I tend to rely on in my day-to-day writing posts. Anyway. Peruse these. Absorb them into your body. Let your colonic flora digest them and feed them through your bloodstream to the little goblin-man that pilots you.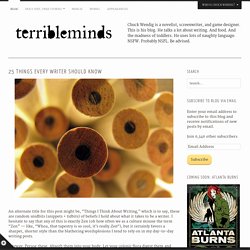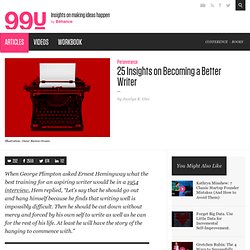 When George Plimpton asked Ernest Hemingway what the best training for an aspiring writer would be in a 1954 interview , Hem replied, "Let's say that he should go out and hang himself because he finds that writing well is impossibly difficult. Then he should be cut down without mercy and forced by his own self to write as well as he can for the rest of his life. At least he will have the story of the hanging to commence with." T oday, writing well is more important than ever. Far from being the province of a select few as it was in Hemingway's day, writing is a daily occupation for all of us — in email, on blogs, and through social media.
Hook Your Readers With Tension By Laura Backes, Write4Kids.com Tension. Without it, life would be—let's face it—boring. So would fiction.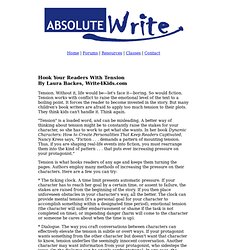 We've got you covered. Make a book with professional, book-store quality. Perfect Bound Saddle Stitch Coil Bound Casewrap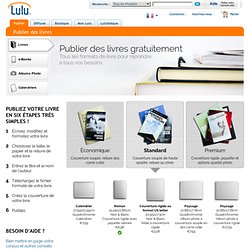 The online forensic psychology dictionary (Over 100 Terms as of 18-2-99) ABASEMENT - the need to comply, surrender, confess, or atone. A need to accept punishment. ACTUS REUS - the actual criminal act. A legal term referring to the actions behind the offense that must successfully be proven by the prosecution so that the defendant may be found guilty. SEE "mens reus"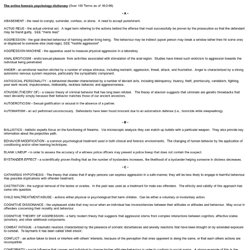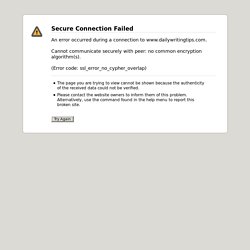 by Mark Nichol Oh, what a tangled web we weave when first we practice to conceive written communication. So many pairs or trios of words and phrases stymie us with their resemblance to each other.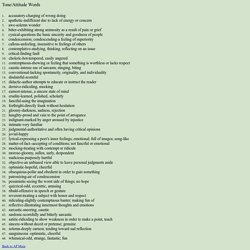 Tone/Attitude Words 1. accusatory-charging of wrong doing 2. apathetic-indifferent due to lack of energy or concern 3. awe-solemn wonder
The question came up recently about how I am using OneNote for my dissertation note taking. Sometimes show is easier than tell. I have one OneNote notebook called Dissertation. Within it, I have 8 sections: A few things about this: The first 5 sections reflect the 5 chapters required in my dissertation: Introduction, Literature Review, Methods, Findings, Conclusion I have a tab called Media into which I put less scholarly discussion around my topic.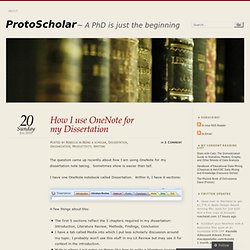 Android: Make your picture gallery and other media apps load faster—and only the pictures and music you want—with a quick folder tweak to prevent certain directories from being scanned and loaded by those apps. Your device folders and SD card can be overflowing with album art, icons, and other images or multimedia that you don't want as part of your gallery. If you'd like to make these apps skip irrelevant directories (such as a folder holding images saved from a kids' coloring app, shown here), all you need to do is create a blank ".nomedia" file in that directory. To do so, use a file manager application (e.g., Linda File Manager ) to copy a text file or an image to the directory.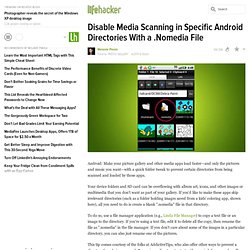 Build bibliographies fast with BibMe - Lifehacker
Want feedback on a paper, business document, or other writing? Kibin is an editing community where volunteer editors will proofread and offer unbiased feedback for free. The service is very easy to use. Upload your (doc, rtf, or txt) file and in about 24 hours you'll get your paper returned with edits/comments in the Kibin dashboard. (If you're in a hurry and need a guarantee that your editing will be done in 24 hours, you can opt to pay the $0.01 per word, but otherwise the service is free.) You can become a volunteer editor yourself.