Theory & Practice
A recent study by Online Colleges finds that more US college students prefer a hybrid of online/offline education than a pure experience in either direction.
60% Of Students Won't Attend A School Without Free WiFi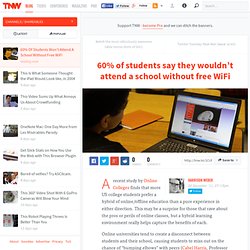 blogs.edweek.org/edweek/teacherbeat/TchTrnStAch AERJ R%26R not blind.pdf
Did You Know 3.0 (Official Video Edition)
Metacognition
dylan wiliam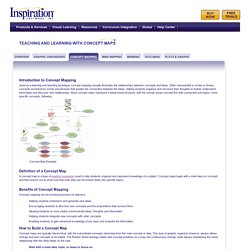 Used as a learning and teaching technique, concept mapping visually illustrates the relationships between concepts and ideas. Often represented in circles or boxes, concepts are linked by words and phrases that explain the connection between the ideas, helping students organize and structure their thoughts to further understand information and discover new relationships.
Published Online: April 6, 2011
Education Week Teacher: Helping Students Motivate Themselves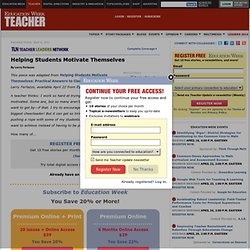 Bloom's Taxonomy Presented Visually
Global connectivity, smart machines, and new media are just some of the drivers reshaping how we think about work, what constitutes work, and the skills we will need to be productive contributors in the future.