Vegetarian/Vegan Only Recipes
'Vegetarian' Articles at Poor Girl Eats Well, Page 4 - The...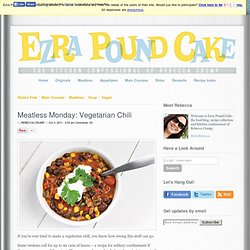 If you've ever tried to make a vegetarian chili, you know how wrong this stuff can go. Some versions call for up to six cans of beans – a recipe for solitary confinement if there ever was one. Others taste like someone dumped a shaker of cumin into a pot of vegetable soup.
Meatless Monday: Vegetarian Chili | Ezra Pound Cake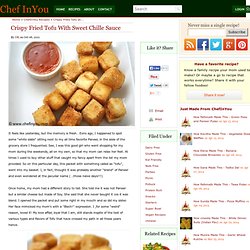 It feels like yesterday, but the memory is fresh. Eons ago, I happened to spot some "white slabs" sitting next to my all time favorite Paneer, in the aisle of the grocery store I frequented. See, I was this good girl who went shopping for my mom during the weekends, all on my own, so that my mom can relax her feet. At times I used to buy other stuff that caught my fancy apart from the list my mom provided. So on this particular day, this packet with something called as "tofu", went into my basket. I, in fact, thought it was probably another "brand" of Paneer and even wondered at the peculiar name ( ..those naive days!!!)
Image via: Sneakerdog Every year, when it starts getting cold, I crave soups and stews packed with greens and garlic. To me, it's the ultimate comfort food: hot, healthy, and vegetarian. I love to experiment with seasonal ingredients like apples and butternut squash, and add in favorites like spinach and hot spices. Here are three filling, unbelievably delicious meat-free soup recipes that will be in rotation in my soup pot this season.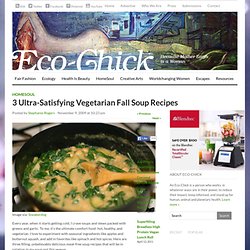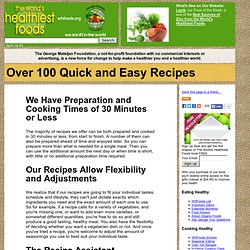 We Have Preparation and Cooking Times of 30 Minutes or Less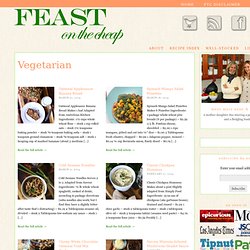 Sun-Dried Tomato Caprese with Smoked Mozzarella December 27, 2011 Mary Anne here.