The Brain
Why do some people have thousands of friends on Facebook and others have just a few? It turns out that it depends on the size of their brain . A recent study found that people with more friends have a larger orbital prefrontal cortex, the region of the brain in your forehead right above your eyes. This brain region is involved in complex cognitive processes such as thinking about oneself and thinking about what other people might be thinking. Other recent studies found that people with larger social networks (including the number of friends on Facebook) also have a larger amygdala (a brain region involved in emotion regulation ).
What Your Facebook Account Says About Your Brain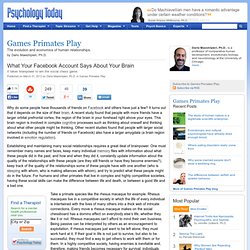 Mind & Brain :: Feature Articles :: June 14, 2011 :: :: Email :: Print See Inside The laws of physics may well prevent the human brain from evolving into an ever more powerful thinking machine By Douglas Fox Image: Photograph by Adam Voorhes In Brief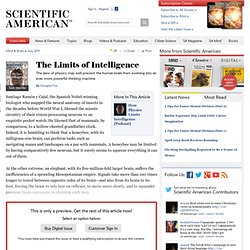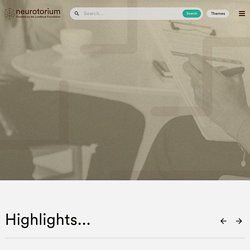 The brain is the most complex organ in the human body, in terms of both its structure and chemical composition. Created by our genes, life experiences and the environment around us, the brain acquires, coordinates and disseminates information to control how we think, behave, learn and feel.