קונספט ארט ועיצוב דמויות
Character Design References (characterdesigh) on Pinterest
Art and Reference point
Character Design Page - Character Design Page blog
FUCK YEAH CONCEPT ART
---
Erika G Eguia (bixorama) on Pinterest
Pages Sweet Home FRESH & Line Archive
Living Lines Library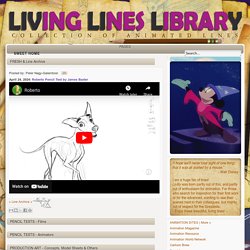 Colorful Animation Expressions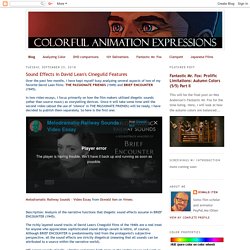 Today marks the release of THE LITTLE MERMAID (1989) on blu ray. It is renowned for being the first film (in the wake of ROGER RABBIT's success) of the 1990s "Disney Renaissance" under the reign of Jeffrey Katzenberg and Peter Schneider. Much has been written about it in the last 24 years concerning Disney's return to fairy tales, the film's imprudent reinforcement of antiquated femininity conceptions, and its role as a precursor of the 1990s teenage love story formula that led to the demise of hand-drawn animated blockbusters. In this post I will examine the graphic shape of the circle as a design element and a recurring motif for Ariel's longing throughout the film.
Hello, friends. And I mean that. In the years since I started this blog, I've made real friends around the world. The time has come for a hiatus. Possibly permanent.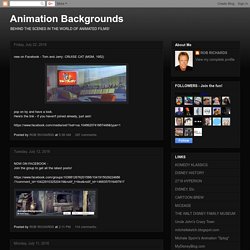 Animation Backgrounds
CHILDREN'S ILLUSTRATION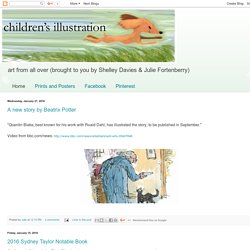 Recently, I received a copy of A POND FULL OF INK, a collection of nonsense poems written by Annie M. G. Schmidt, translated by David Colmer, and illustrated by Sieb Posthuma.
Character Design | Artist Interviews
Concept Arts do game Titanfall, por Scribble Pad Studios Hoje destacamos as incríveis concept arts criadas por James Paick (Scribbed Pad Studios) para o game Titanfall, da Eletronic Arts e Respawn Entertainment. Visite e acompanhe o blog do Scribbed Pad Studios e sua fanpage no Facebook. Muita inspiração!
theconceptartblog.com