Cool future gadgets
SpringToMouse
Lamborghini Aventador LP700-4 Epic Video
P&P Office Waste Paper Processor – Turning Paper To Pencil by Chengzhu Ruan, Yuanyuan Liu, Xinwei Yuan & Chao Chen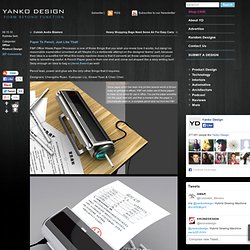 Paper To Pencil, Just Like That! P&P Office Waste Paper Processor is one of those things that you wish you knew how it works, but dang! no reasonable explanation provided at all! Maybe it's a deliberate attempt on the designer teams' part, because their idea is a surefire hit! What this lovely machine does is that it converts all those useless memos on your table to something useful: A Pencil!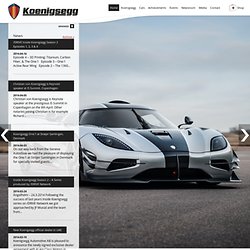 Koenigsegg | Official website of the Swedish super sports car manufacuturer
Visit our webshop for great Koenigsegg accessories "The Agera gets 5 stars out of 5" "The Build quality and pure sensations of the Agera truly makes it belong to the Elite of the supercar world" "For me then, this one beats them all, because supercars - damn it, hypercars - should be all about excitement" "I couldn´t give higher praise. I absolutely love it"
How Many Supercars Can a Woodchuck Chuck And now for something completely different? I'd say this was a strange play on recent "keep your non-green riches a secret" trends, but it's been in the works for a while. North Carolina State University's craftspeople have got one amazing looking machine on their hands, and I dare say they've chosen the best time, (economically and green-wise,) to come this close to completion.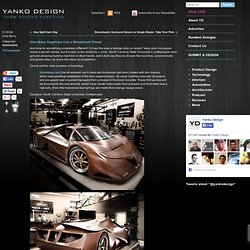 How Many Supercars Can a Woodchuck Chuck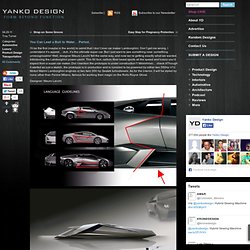 Lamborghini Yacht by Mauro Lecchi
You Can Lead a Bull to Water… Period. I'll be the first (maybe in the world) to admit that I don't love car maker Lamborghini. Don't get me wrong, I understand it's appeal… duh, it's the ultimate super-car.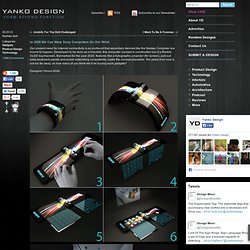 In 2020 We Can Wear Sony Computers On Our Wrist Our present need for internet connectivity is so profound that secondary devices like the Nextep Computer are bound to happen. Developed to be worn as a bracelet, this computer concept is constructed out of a flexible OLED touchscreen. Earmarked for the year 2020, features like a holographic projector (for screen), pull-out extra keyboard panels and social networking compatibility, make the concept plausible. Ten years from now is not too far away, so how many of you think we'd be buying such gadgets?
Sony Nextep Computer Concept for 2020 by Hiromi Kiriki
One Sharp Black Lambo From the darkest depths of the design mind of the one called Slavche Tanevski comes THIS! The Lamborghini *Ankonian. It's black. It's sharp.
Lamborghini Madura by Slavche Tanevski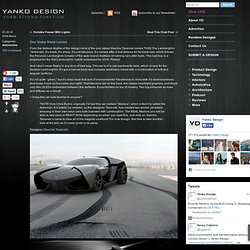 This Guy is Amazing
3D murals painted on the sides of buildings By Trompe Loeil (trick-of-the- eye) artist John Pugh Main Street, Los Gatos , California. Even the woman peering into the ruin is part of the mural.