Around pearltrees
Content curation is a huge deal on the web today. As content on the web grows exponentially, our ability to make sense of it is inversely proportional. In other words, we are fast sinking under the sheer amount of content pouring onto the web every day. The social web hasn't made life any easier on content production either – in fact its lowered the barrier to entry.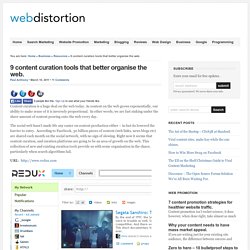 Niche publishing Cover all the relevant news for your town or community, on an industry or event, or any topic you find fascinating. Content marketing Easily publish relevant, curated content daily to engage your community, build relationships and attract the right visitors to your brand. Web monitoring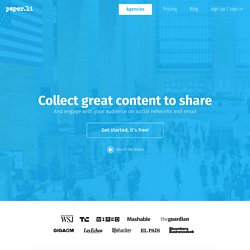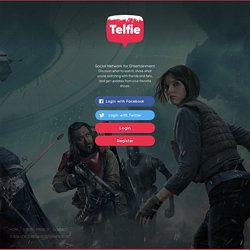 Your app for TV, Movies & Sports Discover what to watch, share what you're watching with friends and fans, and get great updates from your favorite shows. Discover Find the best TV, movies and sports with a guide that knows what you like, what your friends are watching, and what's popular. Share
Know more. Map your mind. There's a lot of connections in your head, but unfortunately sometimes they don't last. With TheBrain, your digital Brain captures all that intelligence for playback just when you need it.