Happy Index
Happython le réseau social qui développe le virus du bonheur
Britain announces a happiness index « Make Wealth History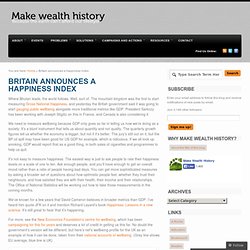 Where Bhutan leads, the world follows. Well, sort of. The mountain kingdom was the first to start measuring Gross National Happiness , and yesterday the British government said it was going to start gauging public wellbeing alongside more traditional metrics like GDP.
Gross National Happiness Web Site
Happy planet index and the flows of wealth
Calculate your score on the Happy Planet Index!
Nic Marks: What is the Happy Planet Index?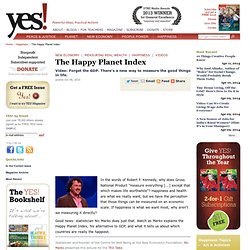 Video: Forget the GDP. There's a new way to measure the good things in life. posted Oct 08, 2010 In the words of Robert F. Kennedy, why does Gross National Product "measure everything [...] except that which makes life worthwhile"? Happiness and health are what we really want, but we have the perception that those things can be measured on an economic scale.