Art history
Golden figurine of naked woman found in Danish field. Published on June 24th, 2013 | by Sevaan Franks A golden figurine of a naked woman, probably dating back to the 6 century A.D., has been found in a field on the Danish island of Bornholm.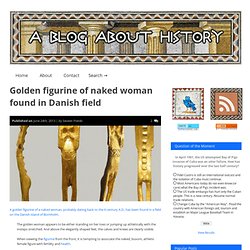 The golden woman appears to be either standing on her toes or jumping up athletically with the insteps stretched. And above the elegantly shaped feet, the calves and knees are clearly visible. When viewing the figurine from the front, it is tempting to associate the naked, buxom, athletic female figure with fertility and health. ARTEHISTORIA _ Arte + Cultura de Espana. Joseph Herscher - Kinetic Artist. The Scream_Edvard Munch. Timeline of Art History | The Metropolitan Museum of Art. Art Timeline - Oil Paintings Reproductions - Handmade oil paintings. Legend: Movements Most famous artists(birth-death)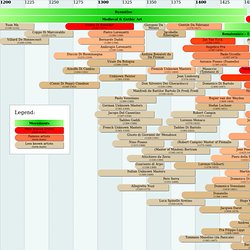 Heilbrunn Timeline of Art History | The Metropolitan Museum of Art. Icons (from the Greek eikones) are sacred images representing the saints, Christ, and the Virgin, as well as narrative scenes such as Christ's Crucifixion.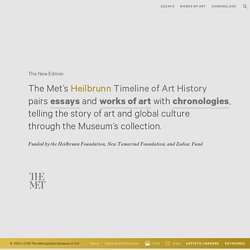 While today the term is most closely associated with wooden panel painting, in Byzantium icons could be crafted in all media, including marble, ivory, ceramic, gemstone, precious metal, enamel, textile, fresco, and mosaic. Icons ranged in size from the miniature to the monumental. E-Gallery. Privacy Policy Update We want to give you the best possible experience online.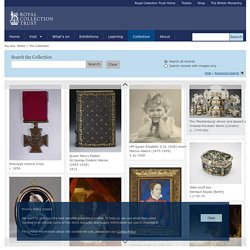 To help us, we use small files called 'cookies' that provide some of the site's features, and supply information we use to improve it. The National Gallery, London. Web Gallery of Art, image collection, virtual museum, searchable database of European fine arts (1000-1850) Art museums online. Art Project, powered by Google. Art in the Picture.com - An introduction to art history. EUROPEANA.
Art History Ressources. Smarthistory.
---