Entertain Me!
The Human Printer, Reproduce The CMYK Halftone Printing Effect by Hand
250,000 Shiny Eurocents & Precise Public Installation
Giant Ocean Waves by Mario Ceroli
The Bizarre Paper Sculptures by Beijing Artist Li Hongbo
Sam, A Cat With His Impressed Eyebrow
Ice VS Fire, A Chicago Warehouse was Froze During Fire
( photo by Robert R Gigliotti ) The Lucky thing is nobody was injured. Nearly 200 firefighters battled the blaze in Chicago's Bridgeport neighborhood. Temperatures were very low that water sprayed on the building froze almost instantly during the fire. Photographers Robert R. Gigliotti, David Schalliol, and Darek Szupina.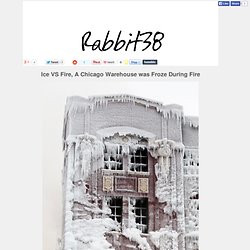 Strange Creatures, Blue Sea Slug, Blue Dragon
Photographs of Nude Dancers, 10,000 Individual Photographs
Beautiful Frost Flowers Blooming in the Arctic Ocean
Over 3,000 Gummy Bears Chandelier By Kevin Champeny
Picture can speak thousands of words. Random pictures of insignificant moments always been the most important and most valuable. Photographers and painters beautifully imprint huge number of events, objects and types. Some do it by accident on the momentary desire. Others do it in order to fix the time for the future.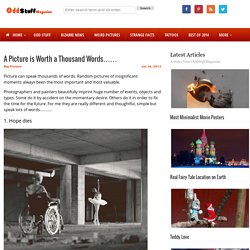 Advertising Experimental Motion Showreels Music Videos Short Movies Trailers & Titles After Effects Mocha Cinema 4D Thought of You More information….. 266 Comments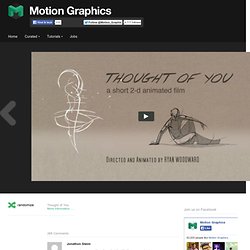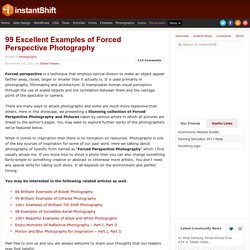 Forced perspective is a technique that employs optical illusion to make an object appear farther away, closer, larger or smaller than it actually is. It is used primarily in photography, filmmaking and architecture. It manipulates human visual perception through the use of scaled objects and the correlation between them and the vantage point of the spectator or camera. There are many ways to attack photography and some are much more expensive than others. Here in this showcase, we presenting a Stunning collection of Forced Perspective Photography and Pictures taken by various artists in which all pictures are linked to the author's pages. You may want to explore further works of the photographers we've featured below.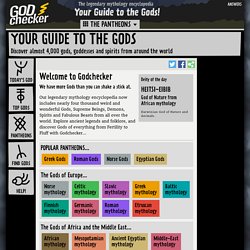 We have more Gods and Goddesses than you can shake a stick at. Our Mythology Encyclopedia features over 3,700 weird and wonderful Supreme Beings, Demons, Spirits and Fabulous Beasts from all over the world. Explore ancient legends and folklore, and discover Gods of everything from Fertility to Fluff with Godchecker... Mythology Encyclopedia. Browse the pantheons of mythology and meet weird and wonderful Gods from around the world.
Remember Summertime Scrap Tires Sailing Hay Bales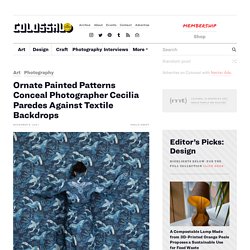 Finlandês desafia jogadores com o sudoku mais difícil do mundo
Pedro Cardoso detona a globo
Abigail & Brittany Hensel - The Twins Who Share a Body