Instructions - Tutorials
Monkey See
Jewerly Making Tutorials. Nancy EhaBead. Beadaholique. Youtube. Creative Jewerly Making. Honey bead. Learn How to Make Jewelry, Free Bead Patterns, Find Free Jewelry Making eBooks, and More! Beaded Jewely Diva. Beading amulets. Free Beading Tutorials. Beadifulnights channel. Upload craftster.org/forum/index.php?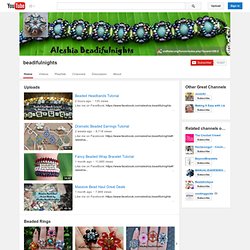 Board=350.0. Ideas in Beads. Free Beading Instructions. WEAVE a BEAD by EmLou - Emlou's Blog. Beading Tutorials: Christmas Projects. This simple netted ornament design is easy to create, and can be adapted and embellished to suit just about any style or taste.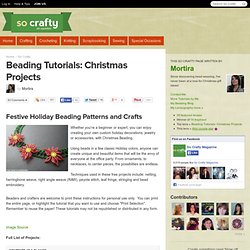 These instructions will use two seed beads colors, but you can create your own patterns for interesting and colorful beaded ornaments. Use these pretty decorations on your tree, wreaths, garlands and more! You can learn more about netting stitch with this Seed Bead Netting Tutorial. Materials: TCBeads. Beading Tutorials By Kristen Dosela. How To Bead Flat Circular Peyote Stitch Add A Lid Snowman Needle Case by Beth Murr. Beth Murr. Good Quill Hunting. Royal Beaded Pendant Tutorial. Witches Hat Earrings.
Jewelrymakingprofessormembers.com. Jewelry Making and Beading Classes for Beading Fanatics. Bead Knots. Ann Benson.
---