Instructions - Tutorials
Learn How to Make Jewelry, Free Bead Patterns, Find Free Jewelry Making eBooks, and More!
Beaded Jewely Diva
beading amulets
Free Beading Tutorials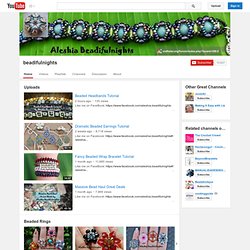 beadifulnights channel
I am obsessed with beading. I love to create new designs and experiment with bead sizes and shapes. I only have the time to bead at night that is why I call myself Beadifulnights.
Ideas in Beads
Free Beading Instructions
WEAVE a BEAD by EmLou - Emlou's Blog
This simple netted ornament design is easy to create, and can be adapted and embellished to suit just about any style or taste. These instructions will use two seed beads colors, but you can create your own patterns for interesting and colorful beaded ornaments. Use these pretty decorations on your tree, wreaths, garlands and more! You can learn more about netting stitch with this Seed Bead Netting Tutorial.
Beading Tutorials: Christmas Projects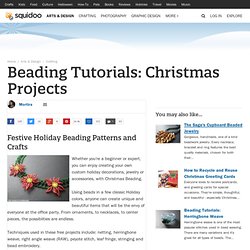 TCBeads
Beading Tutorials By Kristen Dosela
How To Bead Flat Circular Peyote Stitch Add A Lid Snowman Needle Case by Beth Murr
Ez a videó jelenleg nem érhető el. Sajnos ez a videó nem érhető el ezen az eszközön. A videolejátszó túl kicsi. __user_name__ felhasználó megnézendő videói közé helyezés __user_name__ felhasználónévvel Normál
Beth Murr
Visit my Website http://www.UntilWeBeadAgain.com My Blog is here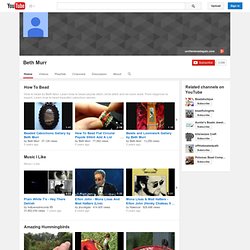 Good Quill Hunting
Royal Beaded Pendant Tutorial
Witches Hat Earrings
jewelrymakingprofessormembers.com
Jewelry Making and Beading Classes for Beading Fanatics