3D
Download 123D Catch PC downloads, updates and requirements for 123D Catch. Download 123D Catch for PC View PC system requirements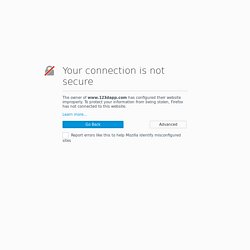 Search our stock catalog to get the 3D model you want. Join the world's top artists who use TurboSquid 3D models in advertising, news, architecture, broadcast, games, training, film, the web, and just for fun. TurboSquid was founded in 2000 to serve the 3D model industry.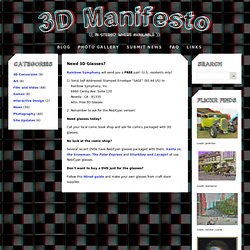 Need 3D Glasses? Rainbow Symphony will send you a FREE pair! (U.S. residents only) 1) Send Self Addressed Stamped Envelope "SASE" ($0.44 US) to Rainbow Symphony, Inc. 6860 Canby Ave.
3D Manifesto - Need Glasses?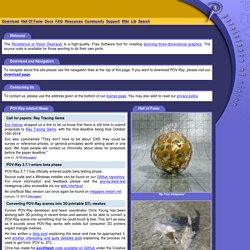 Visualization Library is a C++ middleware for high-performance 2D and 3D graphics applications based on the industry standard OpenGL 2.1, designed to develop portable applications for the Windows, Linux and Mac OS X operating systems. Lost: A giant belt of brown clouds big enough to swallow Earth twenty times over. Since 2001, OGRE has grown to become one of the most popular open-source graphics rendering engines, and has been used in a large number of production projects. Check out the first maintenance release to the new 1.7 stable branch codenamed Cthugha. e-on software, maker of the leading solutions for Digital Nature, announced today the immediate availability of Vue 8.5 xStream and Infinite, its professional solutions for the creation, animation and rendering of natural 3D environments. NASA's Solar Dynamics Observatory ...
PoseRay - 3D model conversion, subdivision and preview
POVObjects - /