3d Scanners
3D scanners are devices for capturing objects in 3D . Used to generate 3D objects for CNC machining , 3D models ( wireframe / meshes ) or to capture facial characteristics for facial recognition systems . The newest systems can capture in an instant using software ,a projector and a camera . Many hobyists are producing their own systems . Some by way of the Microsoft Kinect motion capture gaming system . Prices are falling . Inovations are coming quickly . 3D printing is also advancing quickly with many home made and industrial devices of all price ranges . mirlen101 Jun 25
Photon 3D Scanner
The Matterform 3D Scanner - The world's first, truly affordable 3D scanner for anyone! If you've ever wanted a 3D scanner now's your chance. By pledging support to this project, you can have your very own 3D Scanner. All the Early backers, batch #1, #2, #3 and #4 packs are sold out and batch #5 is now closed.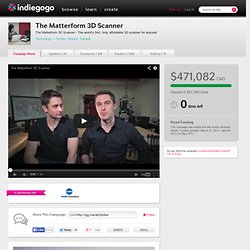 Matherix Labs
We are happy to announce that version 0.5.1 of Matherix 3Dify is now available for download to all of our beta users. Thanks to all our beta testers who used version 0.5 and gave us this feedback. The changes from the previous verison are as follows: Bugs: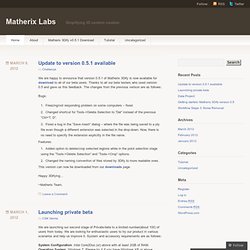 3D Software - Modeling Software - 3D CAD - 3D Program - 3D Modeling from Direct Dimensions, Inc.
Laser Scanner - 3D Scanner - 3D Scanning - Scan 3D - Laser Scanning from Direct Dimensions, Inc.
DI3D Face Capture - Multi Light Configuration on Vimeo
3D Scanning on Vimeo
3D Scanning Newsletter - June
About My3DScanner
3D Scanners | Q-PLUS Labs
The Phase Vision Quartz Scanner is the 3D Non-Contact Measurement solution of choice for an increasing number of industrial users. Robust, portable and flexible, the Quartz Scanner can measure up to 2.2m x 2.2m in a single scan, allowing the rapid measurement of large components in either a factory or laboratory environment, with accuracy capability to better than 50μm for dimensional features. Originally designed for aircraft hangar use, the Quartz Scanner can be adapted for integrated measurement cell applications for a range of industries. Phase Vision's GEM Studio system software, powered by patented SmartFringe technology, can meet the challenge of variable ambient light conditions and reflective component surfaces, either of which can cause problems for other optical measurement systems. Available in 2 basic formats - 800DBE and 1200DBE - the Quartz Scanner can be specified with hardware accessories and analysis software to match the requirements of your measurement application.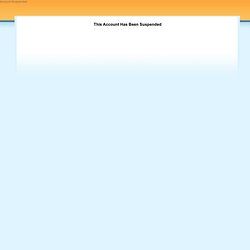 Quartz Scanners | Phase Vision
White Light 3D Scanner Software and Hardware for 3D Capture - 3D3 Solutions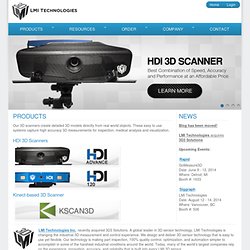 Our 3D scanners create detailed 3D models directly from real world objects. These easy to use systems capture high accuracy 3D measurements for inspection, medical analysis and visualization. HDI 3D Scanners HDI AdvanceHDI 120
Wrap: Create 3D Polygon Models direct from 3D Scanner Data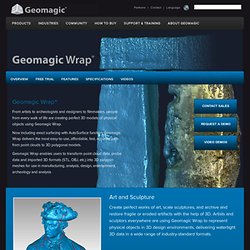 Art and Sculpture Create perfect works of art, scale sculptures, and archive and restore fragile or eroded artifacts with the help of 3D. Artists and sculptors everywhere are using Geomagic Wrap to represent physical objects in 3D design environments, delivering watertight 3D data in a wide range of industry-standard formats.
3D Scanner, 3D Scanning Systems and 3D Scan Data Processing Software - 3D3 Solutions 3D Scanning Products
Dimensional Imaging - Products - 3D Capture Systems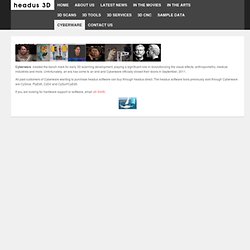 headus (metamorphosis) - Cyberware 3D Color Scanners
Cyberware, created the bench mark for early 3D scanning development, playing a significant role in revolutionzing the visual effects, anthropometric, medical industries and more. Unfortunately, an era has come to an end and Cyberware officially closed their doors in September, 2011. All past customers of Cyberware wanting to purchase headus software can buy through headus direct. The headus software tools previously sold through Cyberware are CySlice, PlyEdit, CyDir and CySurf/CyEdit. If you are looking for hardware support or software, email Jill SmithThis e-mail address is being protected from spambots.
Prof. Dr. Gabriele Peters - Research Projects - Freehand Acquisition of Objects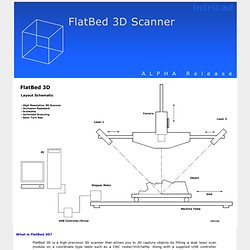 What is FlatBed 3D? FlatBed 3D is a high precision 3D scanner that allows you to 3D capture objects by fitting a dual laser scan module on a coordinate type table such as a CNC router/mill/lathe. Along with a supplied USB controller (STEP&DIR) you can use your existing CNC machine to 3D scan objects using FlatBed 3D.
Mozilla Firefox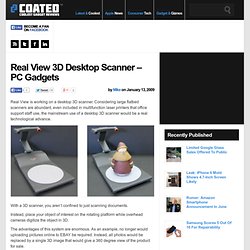 Real View 3D Desktop Scanner – PC Gadgets
Real View is working on a desktop 3D scanner. Considering large flatbed scanners are abundant, even included in multifunction laser printers that office support staff use, the mainstream use of a desktop 3D scanner would be a real technological advance. With a 3D scanner, you aren't confined to just scanning documents. Instead, place your object of interest on the rotating platform while overhead cameras digitize the object in 3D. The advantages of this system are enormous.
SIGGRAPH 2010 A Coaxial Optical Scanner for the Synchronous Acquisition of Shape and Appearance
Autodesk University 2009: 3D scanner by Faro on Vimeo
3D mapping of room using a Fotonic camera
Creating Editable 3D Models with an LPX Laser Scanner
3D Scanner Innostarter.MP4
NDI VicraSCAN Handheld 3D Laser Scanner - 3D Scanning
In this very short article I want to show you how to achieve some fairly decent 3D scans for under $200 using AgiSofts PhotoScan software.. The software its self is very simple and the photos can be taken from any positions, providing that an object to be reconstructed is visible on at least two of the images. Both image alignment and 3D model reconstruction is fully automated so there is no need for lengthy calibration processes. For this example I've used my good friend and co worker Andy Turner you can check out some of his animation work here Supermachine Here you can see Ive taken 9 photographs using my Nikon D80.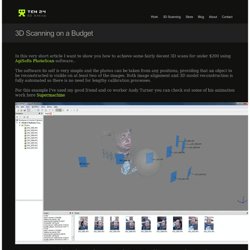 3D Scanning on a Budget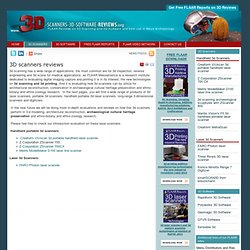 3d scanning has a wide range of applications; the most common are for 3d inspection, reverse engineering and 3d scans for medical applications, as FLAAR Mesoamerica is a research institute dedicated to evaluating digital imaging capture and printing it is in its interest, the new technologies on 3d scanning and 3d printing. And it is evaluating how 3d scanners can by utilize for architectural reconstruction, conservation in archaeological cultural heritage preservation and ethno-botany and ethno-zoology research. In the next pages, you will find a wide range of products of 3d laser scanners, portable 3d scanners, handheld portable 3d laser scanners, long-range 3-dimensional scanners and digitizers.
3D scanners reviews - 3d-scanners-3d-software-reviews.org
4DDynamics PicoScan Mephisto 3D
3D Laser Scanning Workflow
Artec S — Artec 3D Scanners
3D scanner for professionals This scanner is discontinued and can no longer be purchased. Artec S™ 3D Scanner is the scanner that captures 3D data with highest resolution and accuracy. This scanner has the smallest field and depth of view and therefore is known as the «Small» model.
3D Laser Scan of Human Hand Model
3D Body parts (Hand) laser scanning into a computer - ROMER at BioMEDevice San Jose CA 12/2009
threeRivers 3D - Custom and Standard 3D Scanners
3D Laser Scan of Dental Mold
3d laser scanners Three RIvers Lasercode LC-1 - 3d-scanners-3d-software-reviews.org
3D Laser Scan of Human Hand Casting
Face Scanning with the NextEngine 3D Scanner HD