100 Websites You Should Know & Use
Phone Numbers, Shortcuts, Reviews & Customer Tips - Companies Worldwide - GetHuman.com. Random, Interesting, Amazing Facts - Fun Quizzes and Trivia - Mental Floss. Customize.org - Download Themes, Skins, Wallpapers and Icons for Windows from the original skin site!
Drinkhacker.com | The Essential Blog for the Discriminating Drinker. Tutorials - Newest Tutorials. Your Source For Investing Education. Wallpaper sorted by Date. Sorted by Date There are 3319 free desktop wallpapers available below.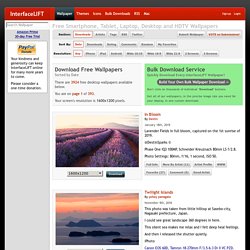 You are on page 1 of 332. Your screen's resolution is 1600x1200 pixels. How To Videos on Howcast | The best how to videos on the web. Weather Forecast & Reports - Long Range & Local | Wunderground. Thinking with Type | Home. Navigator. Google Scholar. Scirus - for scientific information. Trendwatching.com: Consumer trends and insights from around the world.
All Topics - The Latest News Headlines, Videos and Images. Persuasive Tech. A museum of automobile typography. Visual Literacy: An E-Learning Tutorial on Visualization for Communication, Engineering and Business. Forget the Film, Watch the Titles - Home. Useit.com: Jakob Nielsen on Usability and Web Design. Beeline TV - Watch Online TV - Free Internet TV - Live TV Channels.
Paper Toys - Paper Cut-Outs - PaperToys.com. Business & Financial News, Breaking US & International News. 100 Websites You Should Know and Use. Entertainment Meet David Peterson, who developed Dothraki for Game of Thrones There are seven different words in Dothraki for striking another person with a sword.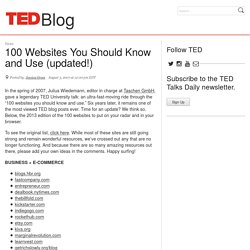 Among them: "hlizifikh," a wild but powerful strike; "hrakkarikh,"a quick and accurate strike; and "gezrikh," a fake-out or decoy strike. But you won't find these words in George R. R.
---
pdk117 Aug 26 2012

U R adorable. Would love to b part of your team
---