TEACHING
Prezi - The zooming presentation editor
Homepage
Starfall's Learn to Read with phonics
Starfall.com opened in September of 2002 as a free public service to teach children to read with phonics. Our systematic phonics approach, in conjunction with phonemic awareness practice, is perfect for preschool, kindergarten, first grade, second grade, special education, homeschool, and English language development (ELD, ELL, ESL). Starfall is an educational alternative to other entertainment choices for children.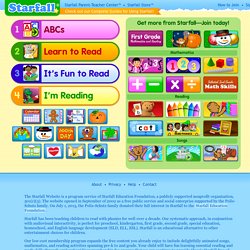 Despite living in "the free world", there are very few free men and women walking around in our democracies. Very few indeed. This is because some men and women have a human failing that drives them to want to manipulate others for the sake of power.
Manipulation of The People - Rudiments of Propaganda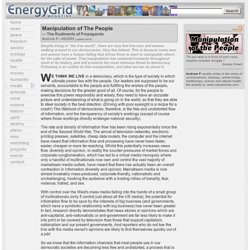 Kickboard: a data driven instructional application for teachers by teachers.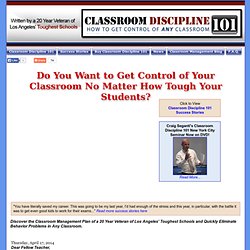 Classroom Discipline 101: Effective Classroom Management
Click to ViewClassroom Discipline 101 Success Stories Craig Seganti's Classroom Discipline 101 New York City Seminar Now on DVD! Read More...
Teachers with Apps | Because Not All Apps are Created Equal
How to Design a Beautiful iPad Lesson: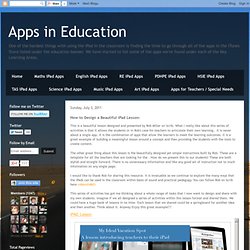 This is a beautiful lesson designed and presented by Rob Miller on Scrib. What I really like about this series of activities is that it allows the students or in Rob's case his teachers to articulate their own learning. It is never about a single app. It is the combination of apps that allow the learners to meet the learning outcomes. It is a great example of building a meaningful lesson around a concept and then providing the students with the tools to create content.
Teaching Kids with iPads – Part 4 of 5 | Elementary School Tech Ideas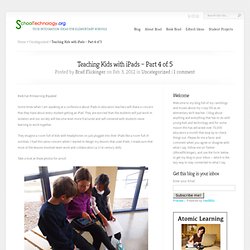 #edchat #mlearning #ipaded Some times when I am speaking at a conference about iPads in education teachers will share a concern that they have about every student getting an iPad. They are worried than the students will just work in isolation and our society will become even more fractured and self-centered with students never learning to work together. They imagine a room full of kids with headphones on just plugged into their iPads like a room full of zombies.
Ask a Master Teacher
An Educator-led Movement RESPECT represents a movement within the education profession to elevate and transform teaching and leading so that all of our students are prepared to meet the demands of the 21st century. As the demands of our world continue to expand, our students need educators who are well prepared, compensated, and treated as professionals. A New Vision for Teaching and Leading After two years of discussion with teachers, school leaders, and other stakeholders, the President has unveiled a Blueprint for RESPECT [PDF, 4.5MB | ePub, 1.2MB ].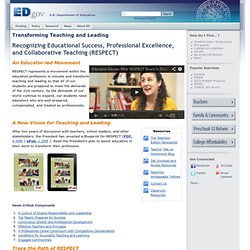 Strengthening Teaching
American Jobs Act
At a recent roundtable, the faculty of Wake tech Community College believed in their students. "My students have to go out in the community and demonstrate what they can do. I know they've learned when I see a reduction in fire loss," Wayne, a Wake Tech Fire Service Director, told ED Teaching Ambassador Fellows Angela McClary-Rush and Maryann Woods-Murphy, who led the session with Frank Chong, the Deputy Assistant Secretary for Community Colleges. Wayne's colleague, Tommy Edwards, from the school's Law Enforcement Division agreed.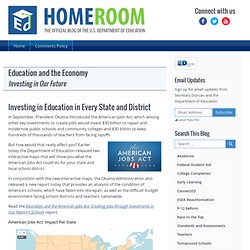 Survival Kit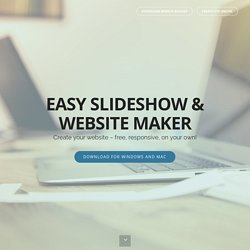 This photo slideshow maker is a demonstration of Flash-like behavior implemented solely in Javascript, HTML, and CSS. You don't need flash to view this slideshow. Use numerous of splendid effects to show your pictures. Create a slideshow and start photo sharing with your friends and family today. Visual SlideShow is available for Windows and Mac; it is translated by volunteers to 25 languages!
Free SlideShow Maker. Visual JavaScript SlideShow
"3D printer aids visually impaired schoolchildren in Japan Subscribe to the Guardian HERE: A 3D printer creates objects that aid visua. A 3D printer creates figures that help visually impaired children in Japan expand their imagination and understanding of their surroundings. Full Story: A ni.
Teaching in the XXI century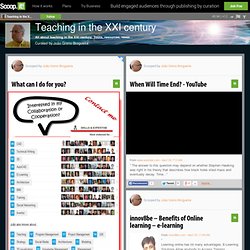 Scoop.it's on Education Pearltree
Home > Education, People & Celebrity > Looking for the Best Dr. Seuss Quotes? Here is a list of popular sayings or "Seuss-isms" fromTheodore Geisel "Dr. Seuss" (1904 – 1991) author and illustrator. 1.
Looking for the Best Dr. Seuss Quotes?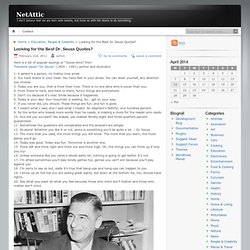 A Must See Motivational Video!
Bill Gates: "How Do You Make a Teacher Great?" Part 1
How 21st Century Students Learn
Translating a document in memoQ is a straightforward task supported by several resources. First you need to create a project. The New memoQ project wizard enables you to do it in a fast and simple way, but you can also add resources and refine your on the fly, using various elements in Project home.
Translate | MemoQ
Enter text to translate in any language Entrez le texte a traduire dans n'importe quelle langue Translation Web Service - Translation API via REST
Free online translator - online translations and dictionary - StumbleUpon
The Biggest Stars in the Universe
Khan Academy
Beautiful Word Clouds
Wordle is a toy for generating "word clouds" from text that you provide. The clouds give greater prominence to words that appear more frequently in the source text. You can tweak your clouds with different fonts, layouts, and color schemes.
How to Communicate with a Non Native English Speaker
Edit Article Edited by Invidia Cinelli, Bex, Jack Herrick, Krystle C. and 45 others Not all non-native speakers have trouble communicating in English.
NOVA
WED 10/2/137 pm NOVAInside the MegastormWednesday, October 2 at 7 pm on PBSWatch as Megastorm Sandy unfolds, and explore what made it so much more devastating than other hurricanes.WED 10/9/137 pm NOVAMegastorm AftermathWednesday, October 9 at 7 pm on PBSHow can cities prepare for rising seas and raging storms?
Draw Diagrams Online using Collaborative Diagram Tools
ADVOCACY IN SPECIAL EDUCATION- A Free Internet Course
Animated Science » A Science & Charcuterie Blog
Education Templates Collection
Free Electronic Books Online
Search Results
Apple iBooks Author App Lets You Make Your Own Books, Free
Teaching Channel: Videos, Lesson Plans and Other Resources for Teachers
Audios and videos for download for school - Teaching Science in Primary Schools Ireland
RSA Animate - Drive: The surprising truth about what motivates us
NSF: Animated #science videos "