Art/Design
Not all computers have operating systems. The computer that controls the microwave oven in your kitchen, for example, doesn't need an operating system. It has one set of tasks to perform, very straightforward input to expect (a numbered keypad and a few pre-set buttons) and simple, never-changing hardware to control. For a computer like this, an operating system would be unnecessary baggage, driving up the development and manufacturing costs significantly and adding complexity where none is required. Instead, the computer in a microwave oven simply runs a single hard-wired program all the time.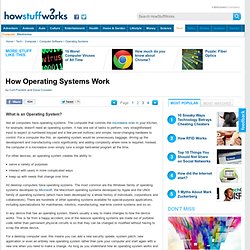 Home » How To , Microsoft , Windows Hi and welcome back to another article in the series of Coolest Windows 7 Tips and Tricks . Today, we'll be covering the easiest and simplest way to change the background of you windows login screen. Since Windows XP, windows login screen has been a beautiful entry point to your desktop.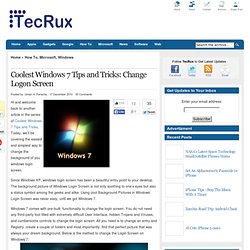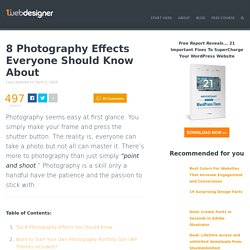 Photography seems easy at first glance. You simply make your frame and press the shutter button. The reality is, everyone can take a photo but not all can master it. There's more to photography than just simply "point and shoot ."
Art and design magazines are designers close companion. Not only it feeds us with latest trends and news in the design industry, it's also a good source of inspiration, particularly useful for those who hit the design block frequently. Just in case you weren't aware, there's a huge pool of free design magazines on the net; we meant those softcopy magazines you can either browse online or download (.PDF, .SWF) for offline viewing.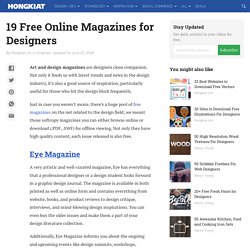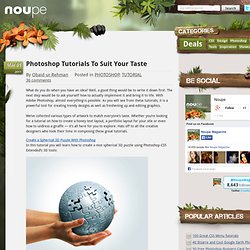 Mar 01 2011 What do you do when you have an idea? Well, a good thing would be to write it down first. The next step would be to ask yourself how to actually implement it and bring it to life.
Want to learn how everything works in Photoshop? We'll help you make your photos better, draw vector graphics, and design a web site. Learn the Basics of Photoshop in Under 25 Minutes - To get started with Photoshop, you need to know what everything does. Here's a look at practically every tool in Photoshop in less than 25 minutes.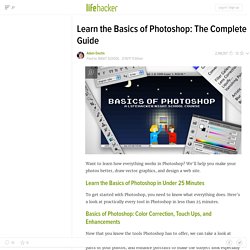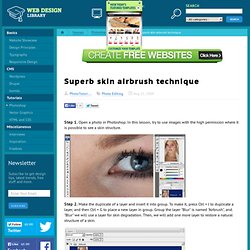 Step 1. Open a photo in Photoshop. In this lesson, try to use images with the high permission where it is possible to see a skin structure. Step 2. Make the duplicate of a layer and insert it into group. To make it, press Ctrl + J to duplicate a layer, and then Ctrl + G to place a new layer in group.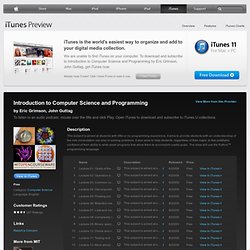 lecture review by Acme410 Good explanations, but when the instructor starts to do examples using a projector, the screen is to washed out to see what he is typing.
With the rapid progression of technology each year, it's easy to accumulate a pile of obsolete gadgets that you just can't bear to get rid of. So don't! Here are our top 10 ways you can take the retired gadgets you've already got and turn them into something that has a solid place in the future. 10.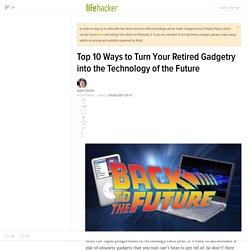 Photoshop Blood Splatter Tutorials and Blood Brushes - Photoshopgirl.com
Photoshop blood splatter tutorials and brushes from around the web. This compilation post is an ode to my absolute favorite TV shows, and also a sequel to my 5 Great Vampire Tutorials post . The faves I am speaking of, True Blood, Dexter, Vampire Diaries, and Being Human, all have something in common--blood.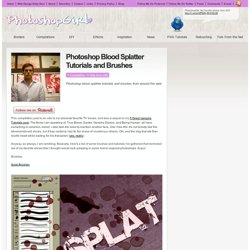 Game description: Filesize: 7Mb File type: .zip File contents: Gems Game + Music Genre: Puzzle Playtime: 3-Infinite Hrs.
YoYo Games | Store
GameMaker (originally named Game Maker and often abbreviated to GM) is a Windows and Mac IDE originally developed by Mark Overmars in the Delphi programming language . It is currently developed and published by YoYo Games , a software company in which Overmars is involved. GameMaker allows users to create video games without any prior knowledge of programming languages. GameMaker allows users to create games much faster, so it is sometimes used as prototyping engine.
Game Maker