Inspiration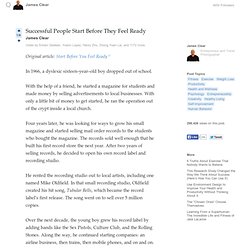 (17) Successful People Start Before They Feel Ready - James Clear - Quora
In 1966, a dyslexic sixteen–year–old boy dropped out of school. With the help of a friend, he started a magazine for students and made money by selling advertisements to local businesses. With only a little bit of money to get started, he ran the operation out of the crypt inside a local church. Four years later, he was looking for ways to grow his small magazine and started selling mail order records to the students who bought the magazine. The records sold well enough that he built his first record store the next year. After two years of selling records, he decided to open his own record label and recording studio.
How do you respond when negative emotions show up in your life? Do you wind up adding even more negativity to the already-not-so-great feelings? If this sounds familiar, then you may need to turn down the volume on your Self-Talk and learn how to listen instead to your Soul-Talk when negative feelings show up.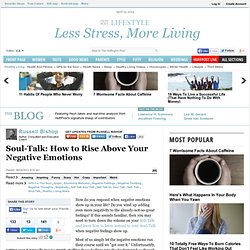 Russell Bishop: Soul-Talk: How to Rise Above Your Negative Emotions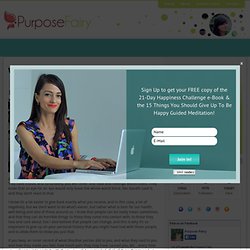 To forgive is the highest, most beautiful form of love. In return, you will receive untold peace and happiness. ~ Robert Muller Do you consider yourself to be a forgiving or resentful person? If somebody has hurt you in the past or did something to make you suffer, would you hold on to those past events, thoughts and feelings, or would you just let them go? I always say that where there is anger, hate, revenge, bitterness, there is also a lot of pain underneath, and I really believe that to be true.
Why Forgiveness Is Power?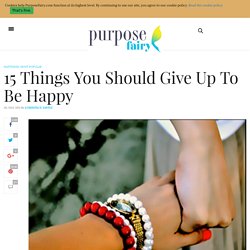 Here is a list of 15 things which, if you give up on them, will make your life a lot easier and much, much happier. We hold on to so many things that cause us a great deal of pain, stress and suffering – and instead of letting them all go, instead of allowing ourselves to be stress free and happy – we cling on to them. Not anymore.
SELF-COMPASSION - Well Blog
It's long past graduation season, but we recently learned that George Saunders delivered the convocation speech at Syracuse University for the class of 2013, and George was kind enough to send it our way and allow us to reprint it here. The speech touches on some of the moments in his life and larger themes (in his life and work) that George spoke about in the profile we ran back in January — the need for kindness and all the things working against our actually achieving it, the risk in focusing too much on "success," the trouble with swimming in a river full of monkey feces. The entire speech, graduation season or not, is well worth reading, and is included below.
George Saunders's Advice to Graduates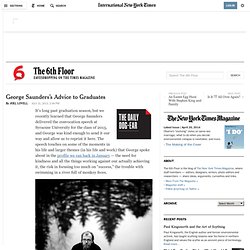 MattCutts_2011U.mp4 (video/mp4 Object)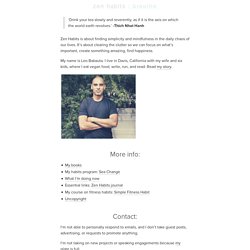 'Drink your tea slowly and reverently, as if it is the axis on which the world earth revolves – slowly, evenly, without rushing toward the future. Live the actual moment.' ~Thich Nhat Hanh Zen Habits is about finding simplicity in the daily chaos of our lives. It's about clearing the clutter so we can focus on what's important, create something amazing, find happiness.
Editor: When software developer Brad Isaac told us he had productivity advice from Jerry Seinfeld, we couldn't turn down the chance to hear more. Read on for the whole story from Brad.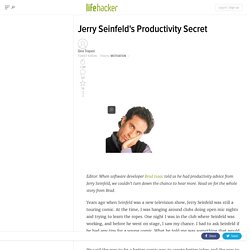 For many years I worked in palliative care. My patients were those who had gone home to die. Some incredibly special times were shared.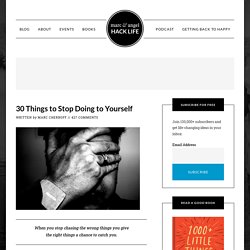 post written by: Marc Email When you stop chasing the wrong things you give the right things a chance to catch you. As Maria Robinson once said, "Nobody can go back and start a new beginning, but anyone can start today and make a new ending." Nothing could be closer to the truth.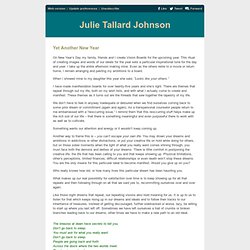 On New Year's Day my family, friends and I create Vision Boards for the upcoming year. This ritual of creating images and words of our ideals for the year sets a particular inspirational tone for the day and year. I take up the entire afternoon making mine.
Your Message Subject or Title