JavaScript
about arbor Arbor is a graph visualization library built with web workers and jQuery. Rather than trying to be an all-encompassing framework, arbor provides an efficient, force-directed layout algorithm plus abstractions for graph organization and screen refresh handling.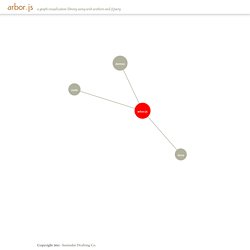 RequireJS is a JavaScript file and module loader. It is optimized for in-browser use, but it can be used in other JavaScript environments, like Rhino and Node. Using a modular script loader like RequireJS will improve the speed and quality of your code. IE 6+ .......... compatible ✔ Firefox 2+ ..... compatible ✔ Safari 3.2+ .... compatible ✔ Chrome 3+ ...... compatible ✔ Opera 10+ ...... compatible ✔ Get started then check out the API.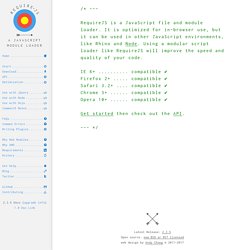 What is it? Raphaël is a small JavaScript library that should simplify your work with vector graphics on the web. If you want to create your own specific chart or image crop and rotate widget, for example, you can achieve it simply and easily with this library.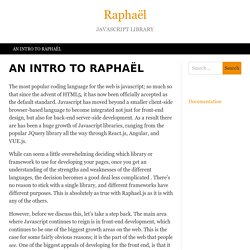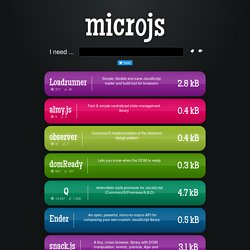 I need ... a base framework. a DOM utility.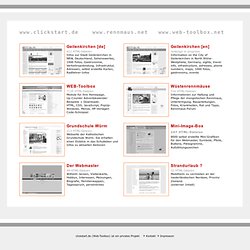 www.clickstart.de www.rennmaus.net www.web-toolbox.net Geilenkirchen [de]412 HTML-Dateien Infos zur Stadt Geilenkirchen in NRW, Deutschland, Sehenswertes, 1000 Fotos, Gastronomie, Verkehrsanbindung, Infrastruktur, Adressen, selbst erstellte Karten, Radfahrer-Infos Geilenkirchen [en]redesign in progress Information on the City of Geilenkirchen in North Rhine-Westphalia, Germany, sights, travel info, infrastructure, adresses, phone numbers, maps, 1000 fotos, gastronomy, events WEB-Toolbox7135 HTML-Dateien Module für ihre Homepage,Up-Counter Adventskalender Beispiele + Downloads: HTML, CSS, JavaScript, PopUp-Windows, Menüs, HP-VorlagenCode-Schnipsel Wüstenrennmäuse316 HTML-Dateien Informationen zur Haltung und Pflege der mongolischen Rennmaus, Unterbringung, Bauanleitungen, Fotos, Krankheiten, Rat und Tipps, Rennmaus-Forum
Web-Toolbox clickstart.de JavaScript Webdesign Geilenkirchen Wüstenrennmaus Grundschule Würm Camping Nordsee Mini-Images Clickstart Camping Nordsee Zeeland Männermeinung
Recent Updates Follow @CreateJS January 2014 Mozilla sponsors CreateJSWebGL beta added to EaselJS December 2013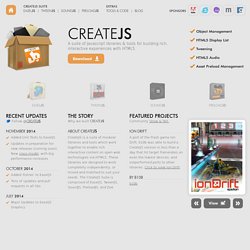 Browser extensions and other uses: Written by Einar Lielmanis, einar@jsbeautifier.org, maintained and evolved by Liam Newman. We use the wonderful CodeMirror syntax highlighting editor, written by Marijn Haverbeke.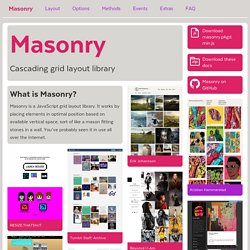 Install A packaged source file includes everything you need to use Masonry. Bower If you are familiar with the command line and build processes, Masonry can be installed with Bower. Masonry is built on dependencies. Bower takes care of these.
Formatting dates moment().format('MMMM Do YYYY, h:mm:ss a'); moment().format('dddd'); moment().format("MMM Do YY"); moment().format('YYYY [escaped] YYYY'); moment().format(); April 5th 2014, 2:22:39 pmSaturdayApr 5th 142014 escaped 20142014-04-05T14:22:39+02:00 Languages Arabic Moroccan Arabic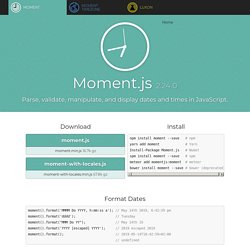 JavaScript Tutorial: Home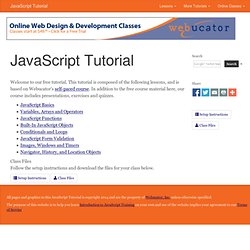 JavaScript Tutorial Custom Search Welcome to our free tutorial. This tutorial is composed of the following lessons, and is based on Webucator's self-paced course.
nanoScroller.js
nanoScroller.js is a jQuery plugin that offers a simplistic way of implementing Mac OS X Lion-styled scrollbars for your website. It uses minimal HTML markup being .nano > .nano-content. The other scrollbar div elements .pane > .nano-slider are added during run time to prevent clutter in templating. The latest version utilizes native scrolling and works with the iPad, iPhone, and some Android Tablets. Downloads To start using, you need three basic things:
Home / Free JavaScripts / Clocks, Calendars, And Timers / Here Description: Date Time Picker allows your visitors to easily input a date/time into a form field, by selecting it from a popup window. Supports output dates in various formats such as: dd/MM/yyyy, dd/MMM/yyyy, MM/dd/yyyy etc.
Paste Date Time Picker
Home :: Javascript :: CSS :: Referenzen :: Links :: Spass :: Gästebuch :: Impressum Ein paar gebräuchliche Javascripte (45) Ein paar Tips zum Einsatz von CSS (32) Der Einsatz von CSS (Cascading Stylesheets) wird immer mehr zum Standard im Webdesign. Schon allein, weil dem Designer mit CSS viel mehr Möglichkeiten zur Formatierung von Webseiten in die Hand gegeben werden. Man kann z.B. zentrale Styles festlegen und damit bei mehreren Dateien gleichzeitig das Aussehen ändern.
Tutorials zu Javascript und Style-Sheets
JavaScript ist eine Script-Sprache, die von Netscape entwickelt wurde. JavaScript-Programme sind in den HTML-Code integriert und können diesen steuern. Hierzu ist ein JavaScript-fähiger Browser erforderlich, der die Anweisungen JavaScript-Programm unmittelbar ausführt (interpretiert).
JavaScript-Beispiele
JavaScript Framework / Library
qooxdoo is a universal JavaScript framework with a coherent set of individual components and a powerful toolchain. It is open source under liberal licenses, and supported by one of the world's leading web hosts, 1&1. Universal With qooxdoo you build rich, interactive applications, native-like apps for mobile devices, light-weight single-page oriented web applications or even applications to run outside the browser.
JavaScript
JavaScript / Einführung in JavaScript
JavaScript / Objektreferenz / document