Disseny
by Michael Surtees » Blog Archive » My Link Drop Process
A couple people have asked me about how I do my Link Drops —wondering if they're some how automated. I'm sure there must be a faster way to do it, but everything I do is by hand and hard coded into a post. Even the screengrab are done by hand. There's about ten things that I have to do to get the post ready to be published on a Friday morning. Up until now I haven't missed a Friday since I started in last May. This website, which contains the material of the course VA312, taught at Sabanci University, Istanbul, Turkey; attempts to walk you through the long and diverse history of a particular aspect of human endeavour: The translation of ideas, stories and concepts that are largely textual and/or word based into a visual format, i.e. visual communication. Wikipedia defines visual communication as: The primary tool by which man has visualised ideas is through the usage of writing and, by extension, type: Writing/type is the visual manifestation of the spoken word.
barcelona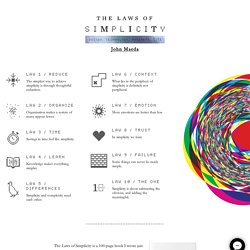 I've noted a habit within me around commencement time every year — which is, naturally, for my mind to drift back to my own commencement experience. There's one thing I remember quite clearly that truly shaped my life that I heard from my commencement speaker at MIT in 1989. His name is Paul Tsongas. I had no idea who he was, at the time. You can find the entire transcript of his speech right here. He describes himself well by sharing the thought after a few minutes into his commencement speech:
Sunday, June 25th, 2006 <>p>Update (June 28, 2006): Beau Hartshorne of Snipshot (formerly Pixoh) says "massive chunks" of Cellsea code are identical to Snipshot. "This is not an accidental inspiration. Check out the cropping code, the resizing code, and so on.
Cellsea Image Manipulation
Web Services Directory Free XML Tutorial Web Services Hosting FA
Free Fonts - Free PC Fonts
Posted by Ray | 4 Apr 2014 | Comments (0) The phrase "balloon chair" could mean any number of things, really, so h220430's take fits the bill as well as any of the possibilities (according to their website, the company takes its name from its birthday). If I understand the description correctly, the chair is mounted to the wall, as is its canopy of airless FRP (i.e. non-deflating) balloons, but this scarcely detracts from its visual effect. According to the Tokyo-based design studio, "if you sit in this chair, you'll be able to think positive thoughts even if you are feeling down." And while the "Balloon Chair" might evoke a certain Disney/Pixar film for many of us, it was actually inspired by Albert Lamorisse's classic featurette Le Ballon Rouge from over half a century prior.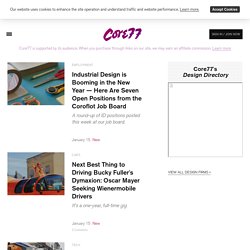 The Ultimate Weblog System
X --n 0 9 r A f 1 c 5
Programación en castellano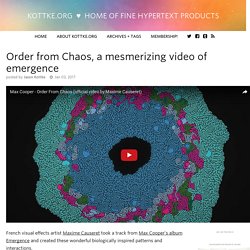 Understanding innovation APR 18 Horace Dediu explains what innovation is and how it differs from novelty, invention, and creation. Novelty: Something new Creation: Something new and valuable Invention: Something new, having potential value through utility Innovation: Something new and uniquely useful
PHP en castellano. Manual de referencia rápida para PHP-Nuke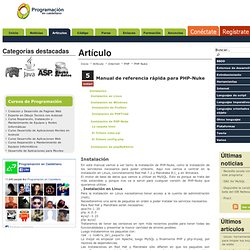 En este manual vamos a ver tanto la instalación de PHP-Nuke, como la instalación de los servidores necesarios para poder utilizarlo. Aquí nos vamos a centrar en la instalación en Linux, concretamente Red Hat 7.2 y Mandrake 8.1, y en Windows. El motor de base de datos que vamos a utilizar es MySQL. Esto es porque se trata del más extendido y porque nos va a servir para cualquier versión de PHP-Nuke que queramos utilizar. Instalación en Linux Para la instalación en Linux necesitamos tener acceso a la cuenta de administración (root).
ff xtended media
www.elsindicato.com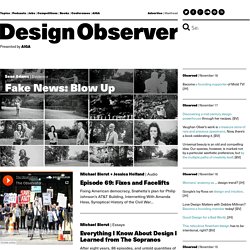 Observatory By Samantha García Steven Heller kicked off the inaugural "Power of Design" ideas festival in Miami Beach at an altar of Art Deco palm fronds. MC'ed by inimitable writer Kurt Andersen, this year's festival theme was "Complaints." Participants had the mandate to drive "dissatisfaction to action" and "action to innovation" over four days at the Wolfsonian Museum. Observer Media By Brigette Brown Brigette Brown is a 2013 graduate of SVA MFA Design Criticism program who has worked for the Museum of Latin American Art, written for Disegno and Surface, researched for Metropolis, and edited a publication for Domus.
straddle3
A few of my Principles for Innovating are more popular than others. When I give a talk on those principles, the first six are received with a lot of enthusiasm, which is to be expected, because they're all about design thinking, always an empowering subject. People who get excited about principles seven through twelve tend to be in management positions, because that collection deals with innovating from a manager's point of view. Principles fifteen through eighteen make organizational design aficionados salivate, and nineteen and twenty always make me want to cheer when I talk through them. I love nineteen and twenty. Principles thirteen and fourteen are really bummers.
metacool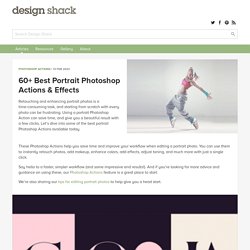 I am going to confess right now. I am a little obsessed with typography this week. And there's been plenty happening in the world of type, making it the theme of this week in design. Every week, we plan to a look at major product releases and upgrades, tools and tricks and even some of the most popular things you are talking about on social media. And we'd love to hear what's going on in your world as well.
Creative Weblogging: Main Page - The blog network for the discer
Documentation - Installation Instructions
Glossary Directory: Same as a folder. Path: A physical location on a server that describes where files and directories are. On Windows paths begin with the drive letter ( c:/inetpub/wwwroot/ ), on *nix paths start at root ( / ) like ( /var/www/ ) public_html : Common name for the directory on a webserver that contains all files that are accessible via a URL (other common names: htdocs, www) URL: Uniform Resource Locator, the address of a specific piece of information on the web ( http://www.foo.com/ ) Installation Requirements Required Software
New official seal designs Posted on March 15, 2009 by Ryland Just in time for St.
tiltool
The CMS Matrix - cmsmatrix.org - The Content Management Comparis
CMSmatrix lets you easily compare the features in over 1200 content management system products. Check the boxes next to the software you're interested in and click the Compare button. CMS comparison data is added/maintained by the vendors who develop the products. If a product is out of date or not included in the matrix, be sure to contact the vendor of the software and ask them to update or add their product listing on CMSmatrix.org. If you are the maker of a product, or are an expert user and are willing to maintain the listing, so you can register your listing. Listing Statistics
the noodle incident
Much intellectual capital is spent examining the logical advantages and disadvantages of our programming tools. Much ego invested in becoming completely objective examiners of productivity. The exalted ideal: To have no emotional connection to the workbench. Hogs and wash. There is no shame in being inspired by your tools.