Sam
ESPN: The Worldwide Leader In Sports
Deadspin, Sports News without Access, Favor, or Discretion
Facebook
YouTube - Broadcast Yourself.
Twitter / Home
The Washington Post: National, World & D.C. Area News and Headlines
CNN.com - Breaking News, U.S., World, Weather, Entertainment & Video News
Foreign Policy - the global magazine of economics, politics, and ideas
Mediaite.com | News & Opinion | Media: TV, Print, Online, Jobs, Ranking
Magazine - Politics, Business, Technology, and the Arts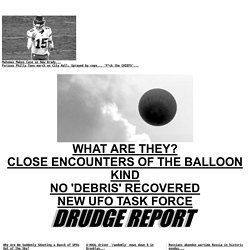 Feds form grand jury to probe Chris Christie's role in Bridgegate... Afghans line up for blocks to vote for new leader... $1.5 MILLION Hotel Bill for Obama's One-Day Visit to Brussels... Holder defends using DOJ airplane for 27 personal trips... Maryland: 60,000 Obamacare Sign-Ups, 73,000 Lost Insurance... Fear of penalty reason for late surge in CA...
DRUDGE REPORT 2012®
The Daily Beast
The Daily Caller
Gawker — Today's gossip is tomorrow's news
RAND Corporation Provides Objective Research Services and Public Policy Analysis
Brookings - Quality. Independence. Impact.
AEI - American Enterprise Institute For Public Policy Research
Center for Strategic and International Studies
Fifty years ago, President Lyndon Johnson delivered his first State of the Union address, promising an "unconditional war on poverty in America." Looking at the wreckage since, it's not hard to conclude that poverty won. Says Cato scholar Michael D. Tanner, "The entire concept behind how we fight poverty is wrong.
The Cato Institute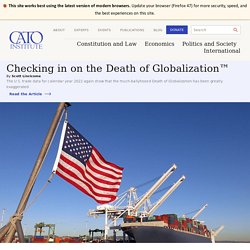 Carnegie Endowment for International Peace