Creativity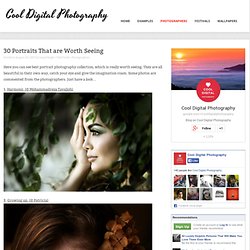 Here you can see best portrait photography collection, which is really worth seeing. They are all beautiful in their own way, catch your eye and give the imagination roam. Some photos are commented from the photographers.
first image 'in the playroom' by jonathan hobin (above) 'the twins' image © jonathan hobin 'in the playroom' by canadian photographer and art director jonathan hobin is a series of images that depict children reenacting major current events and headlines of our time. including major news items such as 9/11, hurricane katrina, the north korean missiles, and the jonbenét ramsey trials, the collection juxtaposes the often devastating themes with the high-spirited setting of a kid's playroom. utilizing relevant props - dolls, plastic toys, stuffed animals - with bright and playful backdrops, the images are eerily innocent and unsettling in their motif. at once bold and uncomfortable, the series delineates the question of how far our current cultural climate alters and infiltrates our society.
By James on September 28th, 2011 at 3:07 pm Art , Picture Pages Welcome Stumblers ! If you think this post is cool, you can find more of our latest and more popular posts in the sidebar to the right. If you want to receive updates from us in the future you can follow us on Twitter , like us on Facebook or sign up for updates via email (we'll never send you any spam, we promise!).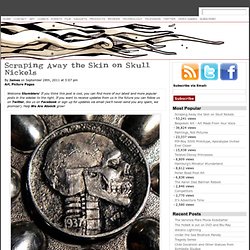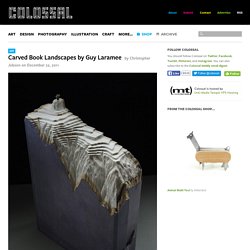 (click images for detail) For the better part of three decades multidisciplinary artist Guy Laramee has worked as a stage writer, director, composer, a fabricator of musical instruments, a singer, sculptor, painter and writer. Among his sculptural works are two incredible series of carved book landscapes and structures entitled Biblios and The Great Wall , where the dense pages of old books are excavated to reveal serene mountains, plateaus, and ancient structures.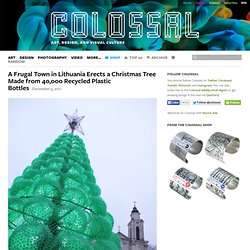 Okay municipalities of the world, pay attention. For a third consecutive year the city of Kaunas, Lithuania approached artist Jolanta Šmidtienė to assist with their annual holiday decorating. Recognizing the city's somewhat dire financial state the artist challenged herself to build something that wouldn't rely on any administrative funds set aside for the event.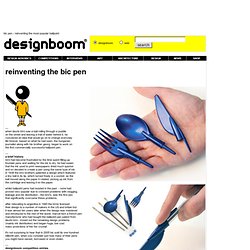 © copyrights designboom, all rights reserved. all material published remains the exclusive copyright of designboom. no contents, including text, photographs, videos, etc. may be reproduced in whole or in part without the written consent of designboom. in addition, no material or contents may be reproduced on the world wide web by techniques of mirroring, framing, posting, etc. without the written consent of designboom.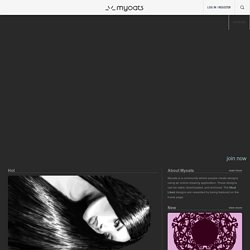 // Provide alternate content for browsers that do not support scripting // or for those that have scripting disabled. Alternate HTML content should be placed here. This content requires the Adobe Flash Player. <a href="http://www.macromedia.com/go/getflash/"> Get Flash</a> Myoats is a community where people create designs using an online drawing application.
This is how creative you can get with old watches