Art
contreimage
MWM Graphics | Matt W. Moore - StumbleUpon
- StumbleUpon
Peter Callesen
sadielady314
Siesta by Istvan Lichner - StumbleUpon
The Art of Paul Kuczynski - mashKULTURE - StumbleUpon
Valentina Ramos - All Art
First: watch the video. Japanese artist Riusuke Fukahori paints three-dimensional goldfish using a complex process of poured resin. The fish are painted meticulously, layer by layer, the sandwiched slices revealing slightly more about each creature, similar to the function of a 3D printer. I really enjoy the rich depth of the pieces and the optical illusion aspect, it's such an odd process that results in something that's both a painting and sculptural. Wonderful.
Riusuke Fukahori Paints Three-Dimensional Goldfish Embedded in Layers of Resin | Colossal - StumbleUpon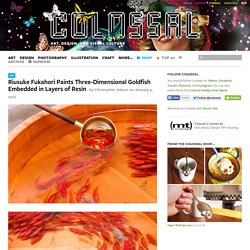 Yoann Lemoine - StumbleUpon
SUPAKITCH &KORALIE Art - StumbleUpon
Yuki Matsueda - StumbleUpon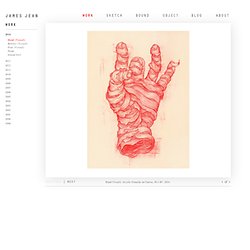 Enoki II Horse IV Luck Nervosa II Offering
James Jean | Bows
Amazingly Creative Drawing Vs Photography | Weird Pictures, Wonderful Things - StumbleUpon
Peter Crawley | Stitched Illustrations
The Surreal Paintings of Vladimir Kush | Designerscouch #thecritiquenetwork - StumbleUpon
The Surreal Paintings of Vladimir Kush posted by Damian M. under Photography on Mar 21st, 2010 with 32 Comments 21 Mar 0 Share 23 Photos Of... said Feb 4th, 2012 Love the city skylines in pics 2 and 3, amazing!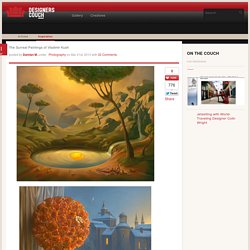 'potholes' by claudia ficca, davide luciano all images courtesy claudia ficca, davide luciano (above) 'baywatch' on almafi drive, los angeles image © claudia ficca, davide luciano
claudia ficca + davide luciano: potholes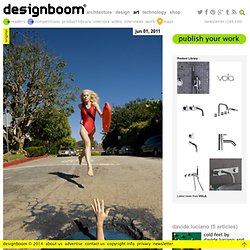 international_fireworks_3_b.jpg from chromasia.com - StumbleUpon