Art
Contreimage. MWM Graphics | Matt W. Moore - StumbleUpon. - StumbleUpon. Peter Callesen. Sadielady314. Siesta by Istvan Lichner - StumbleUpon. The Art of Paul Kuczynski - mashKULTURE - StumbleUpon. Valentina Ramos - All Art. Riusuke Fukahori Paints Three-Dimensional Goldfish Embedded in Layers of Resin | Colossal - StumbleUpon. First: watch the video.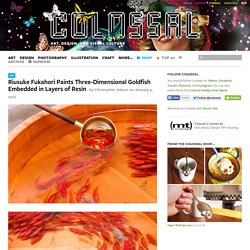 Japanese artist Riusuke Fukahori paints three-dimensional goldfish using a complex process of poured resin. The fish are painted meticulously, layer by layer, the sandwiched slices revealing slightly more about each creature, similar to the function of a 3D printer. I really enjoy the rich depth of the pieces and the optical illusion aspect, it's such an odd process that results in something that's both a painting and sculptural.
Wonderful. Yoann Lemoine - StumbleUpon. SUPAKITCH &KORALIE Art - StumbleUpon. Yuki Matsueda - StumbleUpon. Bows. Hand (Vessel) Bowler (Vessel) Foot (Vessel) Noah Island Girl.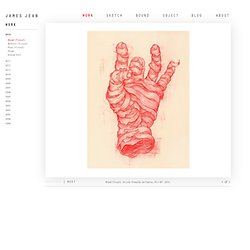 Amazingly Creative Drawing Vs Photography | Weird Pictures, Wonderful Things - StumbleUpon. Peter Crawley | Stitched Illustrations. The Surreal Paintings of Vladimir Kush | Designerscouch #thecritiquenetwork - StumbleUpon. The Surreal Paintings of Vladimir Kush posted by Damian M. under Photography on Mar 21st, 2010 with 32 Comments 21 Mar 23 Photos Of... said Feb 4th, 2012 Love the city skylines in pics 2 and 3, amazing!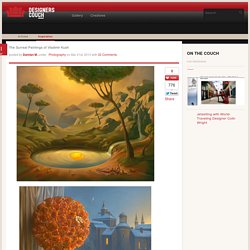 Thanks. International_fireworks_3_b.jpg from chromasia.com - StumbleUpon.
---