Art
contreimage
- StumbleUpon
sadielady314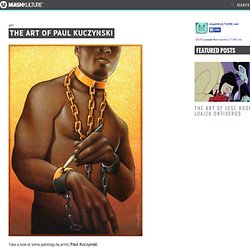 May 9th, 2011 • Posted by: mark • Posted in: art • Comment Tags: Paul Kuczynski Take a look at some paintings by artist, Paul Kuczynski . More after the jump. If you enjoyed this post, you will most certainly enjoy what our specialized team of professional bloggers consistently serve up on a daily basis here at mashKULTURE.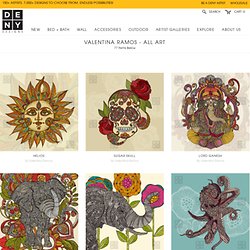 Valentina Ramos - All Art
Valentina Ramos - Bio After working for 15 years as a Graphic Designer, Valentina Ramos began creating a new form of arts and crafts. From these creations, Valentina Design was born: her world of fantasies and dreams, where her uplifting drawings and designs take shape.
First: watch the video. Japanese artist Riusuke Fukahori paints three-dimensional goldfish using a complex process of poured resin. The fish are painted meticulously, layer by layer, the sandwiched slices revealing slightly more about each creature, similar to the function of a 3D printer. I really enjoy the rich depth of the pieces and the optical illusion aspect, it's such an odd process that results in something that's both a painting and sculptural. Wonderful.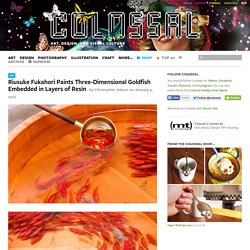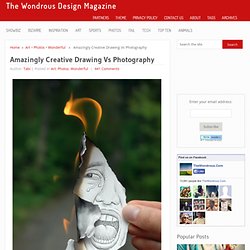 By Tabi , on June 26, 2010 This wonderful work has done by a very talented Belgian painter, illustrator, portraitist, caricaturist and photographer Ben Heine . This creative artist was born in Abidjan, Ivory Coast. He Studied graphic arts and sculpture and I also have a degree in journalism. Lets take a look at some of his awesome works that he calls "Drawing Vs Photography" or "Imagination Vs Reality".
first image 'potholes' by claudia ficca, davide luciano all images courtesy claudia ficca, davide luciano (above) 'baywatch' on almafi drive, los angeles image © claudia ficca, davide luciano 'potholes' by canadian creatives claudia ficca and davide luciano is a series of photographs depicting the concave cracks as functional tools in a collection of imaginative tableus in the city. captured within the backdrop of los angeles, montreal, and new york city, the set explores the urban flaw as a playground, creating a multitude of uses out of them including a swimming pool, an oil tank to fry doughnuts, a bath for pedicures, a giant plate of spaghetti, and more.