Art
contreimage
MWM Graphics | Matt W. Moore - StumbleUpon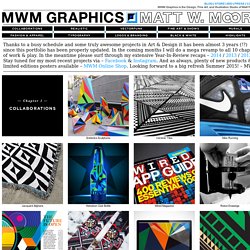 Matt W. Moore works to the credo of 'range is conducive to growth.' Like many artists of his generation, Matt's background was in action board sports and the action art of graffiti, each with their core value of speed, do-it-yourself ethic, enthusiasm for new terrain, and sheer fun of collaboration. Over the past decade, he's applied those principles to his bold, graphic aesthetic in media both analog and digital, for projects both personal and commercial. As founder of MWM Graphics, Matt dubbed his digital abstract style 'Vectorfunk' early on in his career, and has since employed it to cover surfaces ranging from Ray-Ban Wayfarers to Almond Surfboards; an Apple Desktop, Coca-Cola's London Olympics Campaign, and an entire issue of Wired Magazine.
- StumbleUpon
Peter Callesen
sadielady314
Siesta by Istvan Lichner - StumbleUpon
The Art of Paul Kuczynski - mashKULTURE - StumbleUpon
Valentina Ramos - All Art
First: watch the video. Japanese artist Riusuke Fukahori paints three-dimensional goldfish using a complex process of poured resin. The fish are painted meticulously, layer by layer, the sandwiched slices revealing slightly more about each creature, similar to the function of a 3D printer. I really enjoy the rich depth of the pieces and the optical illusion aspect, it's such an odd process that results in something that's both a painting and sculptural. Wonderful.
Riusuke Fukahori Paints Three-Dimensional Goldfish Embedded in Layers of Resin | Colossal - StumbleUpon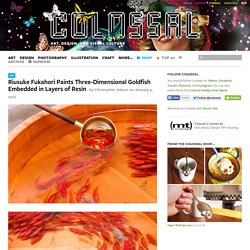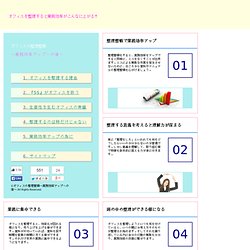 Here is my new video for my friends THE SHOES (Producers of my music project as WOODKID). A simple story about the conquest of light, of inner beauty. Produced by Coleen Haynes / David Price @ HSI With the help of Mourad Belkeddar @ Caviar Paris Director of Photography : Frederik Jacobi Assistant Director : Antoine Poulet Post Production : One More Production Commissionner : Pierre Le Ny @ Green United Music Directed by Yoann Lemoine Executive Producer : Coleen Haynes / HSI Producer : Dawn Rose Director of photography : Paul Laufer Art Dept : Charles Infante Editing : Clark Eddy Grading : Dave Hussey Commissioned by Danny Lockwood / EMI
Yoann Lemoine - StumbleUpon
SUPAKITCH &KORALIE Art - StumbleUpon
Yuki Matsueda - StumbleUpon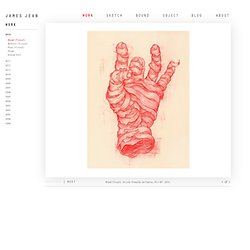 Hand (Vessel) Bowler (Vessel) Foot (Vessel) Noah Island Girl
James Jean | Bows
Amazingly Creative Drawing Vs Photography | Weird Pictures, Wonderful Things - StumbleUpon
Peter Crawley | Stitched Illustrations
The Surreal Paintings of Vladimir Kush | Designerscouch #thecritiquenetwork - StumbleUpon
The Surreal Paintings of Vladimir Kush posted by Damian M. under Photography on Mar 21st, 2010 with 32 Comments 21 Mar 0 Share 23 Photos Of... said Feb 4th, 2012 Love the city skylines in pics 2 and 3, amazing!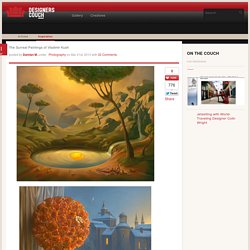 jun 01, 2011 claudia ficca + davide luciano: potholes 'potholes' by claudia ficca, davide luciano all images courtesy claudia ficca, davide luciano (above) 'baywatch' on almafi drive, los angeles all images © claudia ficca, davide luciano
claudia ficca + davide luciano: potholes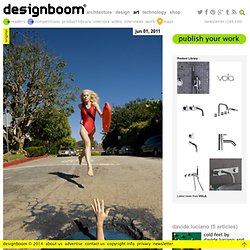 international_fireworks_3_b.jpg from chromasia.com - StumbleUpon